The Total Patient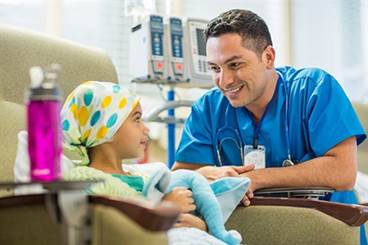 A review of studies investigating the safety and efficacy of integrative and complementary medicine practices sought to determine their effects on children with cancer.

In a review of data from more than 20,000 veterans, researchers determined the effects of palliative care on suicide rates among veterans with advanced lung cancer.

Results from a study on an innovative program from the Mayo Clinic in Rochester, Minnesota, demonstrates the potential positive effects of providing hospitalized patients with brief one-on-one art lessons.
What matters most to me, who matters most to me, and what do I want in my last days? Letter-writing project is a tool for patients to communicate their wishes for their last days.

A kind gesture toward friends during their chemotherapy infusions developed into a support organization that helps patients pass the time during their treatment.

A palliative care family meeting is an opportunity for the significant players in a patient's cancer journey to discuss the care plan. The oncology nurse has a pivotal role in ensuring the meeting effectively addresses any potential needs of the patient, caregiver, or family.
A London hospice facility's experiment with virtual reality offers patients at the end of life the chance to explore the world beyond their bed.

American Cancer Society (ACS) program teaches patients with cancer how to repair their physical image when faced with the changes in their appearance brought on by cancer treatments.

A new meta-analysis examines the impact of palliative care services on patients' and caregivers' quality of life and outcomes.

A new card game helps patients and caregivers broach the difficult subject of end-of-life wishes and prioritize what's most important in their planning.
Sign Up for Free e-newsletters
Regimen and Drug Listings
GET FULL LISTINGS OF TREATMENT Regimens and Drug INFORMATION