September 14, 2016
Uridine Triacetate Safe, Effective as Emergency Antidote for 5-FU Toxicity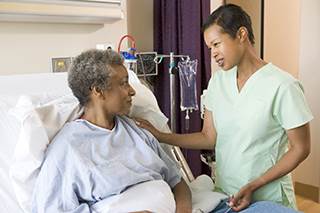 Uridine Triacetate Safe, Effective as Emergency Antidote for 5-FU Toxicity
Uridine triacetate (Vistogard) was safe and effective as an emergency antidote for overexposure to 5-fluorouracil (5-FU) and capecitabine, and allowed for the quick resumption of chemotherapy, according to an analysis of 2 trials published in the journal Cancer.1
Life-threatening 5-fluorouracil overdoses occur due to infusion pump errors, dosage miscalculations, and accidental or suicidal ingestion of capecitabine. Uridine triacetate can negate overexposure to 5-fluorouracil and capecitabine by competing with toxic metabolites.
For the study, investigators analyzed data from 142 patients who presented with a 5-fluorouracil or capecitabine overdose or an early onset of severe toxicities included in 2 open-label studies. Patients received uridine triacetate as quickly as possible.
Among the 142 patients treated with uridine triacetate, 96% survived and experienced a rapid reversal of severe acute cardiac and neurologic toxicities. Treatment with uridine triacetate also helped to prevent mucositis and leukopenia or facilitated the recovery from these adverse effects.
Of the 141 patients with cancer who overdosed, 53 resumed chemotherapy within 30 days.
The most common adverse events of uridine triacetate were vomiting, nausea, and diarrhea.
Uridine triacetate is a pyrimide analog approved for the emergency treatment of adult and pediatric patients following a fluorouracil or capecitabine overdose regardless of the presence of symptoms, or who exhibit early onset, severe, or life-threatening toxicity affecting the cardiac or central nervous system; and/or early onset, unusually severe adverse reactions within 96 hours following the end of fluorouracil or capecitabine administration.
Reference
1. Ma WW, Saif MW, El-Rayes BF, et al. Emergency use of uridine triacetate for the prevention and treatment of life-threatening 5-fluorouracil and capecitabine toxicity. Cancer. 2016 Sep 13. doi: 10.1002/cncr.30321. [Epub ahead of print]