September 15, 2016
Rolapitant Improves CINV Prevention in Patients With GI Cancers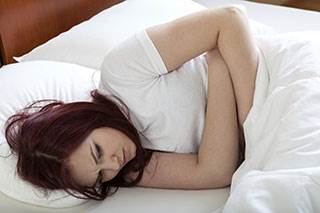 Rolapitant Improves CINV Prevention in Patients With GI Cancers
Adding rolapitant to a 5-HT3 receptor antagonist and dexamethasone significantly improved the prevention of chemotherapy-induced nausea and vomiting (CINV) in patients with gastrointestinal and colorectal cancers receiving highly or moderately emetogenic chemotherapy, according to a study presented at the 2016 Palliative Care in Oncology Symposium.1
Rolapitant is a substance P/neurokinin 1 receptor antagonist approved in combination with other antiemetic agents for the prevention of delayed nausea and vomiting in adults receiving initial and repeat courses of emetogenic cancer chemotherapy, including, but not limited to, highly emetogenic chemotherapy.
Although the efficacy of rolapitant in patients receiving highly or moderately emetogenic chemotherapy has been demonstrated in phase 3 trials, few studies have assessed the efficacy of rolapitant in patients with gastrointestinal and colorectal cancers.
For the study, investigators analyzed data from 3 similarly designed, placebo-controlled trials that randomly assigned patients with colorectal, esophageal, gastric, or anal cancers receiving emetogenic chemotherapy to receive either a single dose of rolapitant or placebo in addition to a 5-HT3 receptor antagonist like ondansetron and dexamethasone.
Results showed that among the 188 evaluable patients, those treated with rolapitant had significantly higher rates of complete response, no nausea, no vomiting, and complete protection during the overall phase compared with patients who were given placebo (P <.05).
The overall incidence of treatment-emergent adverse events was similar between the 2 treatment groups.
Reference
1. Navari RM, Jordan K, Rapoport BL, et al. Efficacy of rolapitant for prevention of chemotherapy-induced nausea and vomiting (CINV) in patients with gastrointestinal and colorectal cancers. Poster presented at: 2016 Palliative Care in Oncology Symposium; September 9-10, 2016; San Francisco, CA.