October 23, 2017
Lanreotide Effectively Controls Diarrhea, Flushing in Neuroendocrine Tumors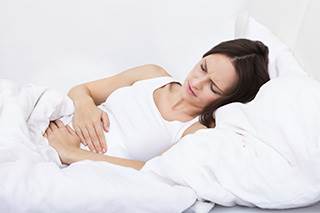 Lanreotide was found to effectively reduce the percentage of days that patients with CS experienced diarrhea and flushing.
Patients with neuroendocrine tumors (NETs) presenting with carcinoid syndrome (CS) achieved improved and sustained control of diarrhea and flushing upon receiving treatment with lanreotide, according to a study published in The Oncologist.
For the ELECT study, researchers randomly assigned 115 patients with NETs and history of CS regardless of prior somatostatin use to receive lanreotide 120 mg or placebo for a double-blinded (DB) 16-week period, 32 weeks of initial open-label (IOL) lanreotide treatment, then an open-label phase that continued for more than 2 years. This study reported the results of the DB and IOL phases.
Patients treated with lanreotide experienced significantly lower least square (LS) mean percentages of days with moderate/severe diarrhea and/or flushing (23.4%) compared with placebo (35.8%) (LS mean difference, –12.4%; 95% CI, –20.73% to –4.07%; P =.004) during the DB phase.
Patients who received lanreotide during the DB phase reported a significant improvement in the average daily composite (frequency × severity) diarrhea score between the DB and IOL phases (mean difference, –0.71 [95% CI, –1.20 to –0.22]) and remained stable for diarrhea and/or flushing.
The DB placebo arm experienced significant improvement upon transitioning from the DB phase to IOL lanreotide treatment phase in composite scores for diarrhea (mean difference, –1.07 [95% CI, –1.65 to –0.49]), flushing (mean difference, –1.06 [95% CI, –1.93 to –0.19]), and diarrhea and/or flushing (mean difference –2.13 [95% CI, –3.35 to –0.91]) (all P ≤.018).
The results of the study demonstrated that lanreotide effectively reduces and sustains the percentage of days that patients with CS experience diarrhea and flushing. The authors concluded "[r]esults from the open-label extension study (≥2 years) will provide additional long-term efficacy and safety data for lanreotide depot."
References
Fisher GA, Wolin EM, Liyanage N, et al. Patient-reported symptom control of diarrhea and flushing in patients with neuroendocrine tumors treated with lanreotide depot/autogel: results from a randomized, placebo-controlled, double-blind and 32-week open-label study [published online October 16, 2017]. Oncologist. doi: 10.1634/theoncologist.2017-0284