November 23, 2016
Technique for Minimizing Chemotherapy-Induced Alopecia Gaining a Foothold in the States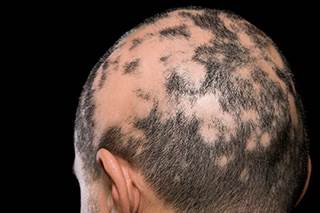 Alopecia is a common side effect of cancer treatment.
A growing number of women are thrilled to have "hat head" — their hair appearing flattened and unflattering as a result of wearing a hat. The reason for this is the hat they have been wearing is a cold cap, a device that preserves the hair of patients undergoing chemotherapy so after their chemotherapy they actually still have hair to be flattened.
The science of cold caps, or scalp hypothermia, to minimize chemotherapy-induced alopecia (CIA) began more than 2 decades ago in Europe with anecdotal reports on women taking cold showers immediately before and after chemotherapy or wearing shower caps filled with ice cubes during their treatment. The theory is that cooling down the scalp causes vasoconstriction, which limits the amount of chemotherapeutic agent that reaches the hair follicles and slows down hair-cell metabolism so the cells do not absorb the full dose of chemotherapy that does reach the follicles. Therefore, the hair cells are more likely to survive. Scalp hypothermia is equally effective in women and men.
Hope Rugo, MD, professor of medicine and director, Breast Oncology and Clinical Trials Education, University of California San Francisco Helen Diller Family Comprehensive Cancer Center, is a leading proponent of scalp hypothermia. Her clinical trial of the DigniCap® (DBA Dignitana Inc; Dallas, Texas) led to recent FDA clearance of the device, the first cleared for scalp cooling in the United States. The study included 122 women with stage I or stage II breast cancer (including nonrandomized control patients). The DigniCap System prevented hair loss in 70.3% of patients with breast cancer receiving neo/adjuvant chemotherapy, compared to controls where all patients experienced significant hair loss. The most commonly reported side effects were chills, headaches, and discomfort in the neck and shoulders.1
The success of scalp hypothermia depends on several factors: the chemotherapy agent or agents being infused, the type of cap that is used, how well the cap is fitted to the patient's head during each treatment, how long the patient keeps the cap on each time, and how thick the patient's hair is. Some reports note that very thick hair insulates the scalp from getting as cold as it needs to be, making the cooling cap less successful at preventing alopecia.2
Scalp cooling can be surprisingly effective. For example, the docetaxel (Taxotere) and cyclophosphamide (TC) regimen can cause total alopecia; however, one study demonstrated that cold cap therapy effectively controlled patients' hair loss.3 Although most of the women reported thinning of their hair after each chemotherapy treatment, the Dean's alopecia score 3 months after completing chemotherapy was excellent for 65% of patients, good for 25% of patients, and moderate or poor for 10% of patients. In addition, none of the women withdrew from the study due to intolerance of the cold caps.3
Anthracycline-only chemotherapy seems to be the most receptive to scalp hypothermia therapy. Patients receiving doxorubicin, epirubicin, and daunorubicin were pleased with their results. In one study, 92% of patients on anthracycline-only chemotherapy experienced no hair loss.4 However, once an anthracycline is combined with a taxane such as paclitaxel, docetaxel, or nab-paclitaxel, the success rate declines. Cold caps used in patients who receive combination chemotherapy with cyclophosphamide seem to be the least effective.4