September 20, 2016
Ciprofloxacin May Prevent Bacteremia in Patients Undergoing Auto-HSCT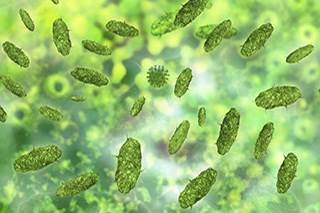 Ciprofloxacin May Prevent Bacteremia in Patients Undergoing Auto-HSCT
Antibacterial prophylaxis with the flouroquinolone, ciprofloxacin, substantially reduced the risk of bacteremia and neutropenic fever in patients with multiple myeloma or lymphoma undergoing high-dose chemotherapy and autologous hematopoietic stem cell transplantation (auto-HSCT), a single-center study presented at the 2016 annual meeting of the Society of Hematologic Oncology has shown.1
Although bacterial infections greater increase the risk of morbidity and mortality in patients undergoing auto-HSCT, it is unclear whether these patients would benefit from antibacterial prophylaxis.
For the retrospective study, researchers analyzed data from patients with hematologic malignancies who were given ciprofloxacin 500 mg orally twice daily starting with the conditioning regimen until the first episode of fever or until engraftment. The rates of bacteremia and neutropenic fever in this group were compared with those of patients who did not receive ciprofloxacin following a change in policy.
Results showed that 3% of patients who received prophylaxis developed bacteremia compared with 16% of those who did not receive ciprofloxacin (P <.0001).
Similarly, patients who did not receive antibacterial prophylaxis had higher rates of febrile neutropenia vs those who did (P =.06).
However, the rates of all other infections, the duration of hospitalizations, and the rates of infection-related and all-cause death were similar between the 2 groups.
Importantly, ciprofloxacin prophylaxis was not associated with increased bacterial resistance to antibiotic therapy.
Reference
1. Shargian-Alon L, Vaxman I, Rozvoski U, Moshe M, Raanani P, Yeshurun M. Antibacterial prophylaxis reduces the risk of bacteremia in patients with multiple myeloma and lymphoma undergoing high-dose chemotherapy and autologous stem cell transplantation. Poster presented at: Society of Hematologic Oncology Fourth Annual Meeting; September 7-10, 2016; Houston, TX.