December 14, 2016
Peer Navigation Program Helpful for Patients With Hereditary Cancers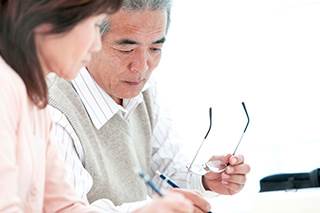 Trained peer navigators can benefit patients with many hereditary cancers.

SAN ANTONIO – A peer navigation program appears helpful for patients with hereditary breast, ovarian, and related cancers (HBOC) seeking information on, among other topics, reducing risk with surgery, nutrition, and breast reconstruction, a study presented at the 2016 San Antonio Breast Cancer Symposium (SABCS) has shown.1

"People affected by HBOC due to a mutation in BRCA, or another gene that increases cancer risk, have unique support and information needs and face medical decisions that differ from survivors of sporadic breast cancer and from people at average risk for these cancers. Finding peers to talk to can be challenging, especially for people living outside of metropolitan areas," said Lisa F. Rezende, PhD, founder and vice president of education at FORCE: Facing Our Risk of Cancer Empowered, Tuscon, Arizona. "FORCE developed our Peer Navigation Program to provide personalized, expert-reviewed resources and 1:1 support for people affected by HBOC, including breast cancer survivors and people at high risk for breast cancer due to a mutation in BRCA or another gene that increases cancer risk."

As part of the program thus far, 292 patients have been matched with peer navigator volunteers age 20 to 73 years who have completed a series of online expert reviewed training webinars that highlight various important themes, including: encouraging patients to discuss information with a health care provider; avoiding dispensing of personal or medical advice; and maintaining a nonjudgmental perspective.

FORCE matches patients with peer navigators who have faced similar challenges and decisions, and navigators conduct 1-hour phone calls with participants to discuss resources and provide emotional support.

Survey results after 6 months since the program's inception that more than 50% of respondents reported intent to use information on genetic testing, sharing information with family, risk management, cancer screening, risk-reducing surgery, and/or breast reconstruction as part of shared decision-making with their family and health care provider.

Investigators found that the top 5 most requested topics by patients were: reducing risk with surgery; nutrition, exercise, and lifestyle; risk management guidelines and decision-making; breast reconstruction; and body image and intimacy.

"98% of patients stated that their peer navigator was a good match for their situation," said Dr Rezende.

In addition, both program participants and volunteer peer navigators have given enthusiastic testimonials. More than 90% of participants said they were most likely to recommend this program to a friend or family member.

Reference

1. Rezende LF, Cohen S, Rose D, Friedman SJ. Peer navigation for people affected by hereditary breast, ovarian and related cancers: Results from the first six months. Poster presented at: 2016 San Antonio Breast Cancer Symposium; December 6-10, 2016; San Antonio, TX.