December 07, 2016
Extended Treatment With Letrozole Fails to Improve DFS in HR+ Breast Cancer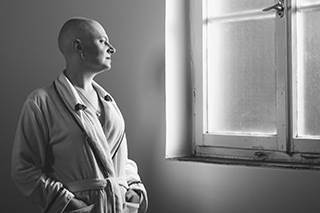 Extended Treatment With Letrozole Fails to Improve DFS in HR+ Breast Cancer
SAN ANTONIO – Extended treatment with letrozole for 5 years did not significantly improve disease-free survival in women with hormone receptor (HR)-positive breast cancer receiving adjuvant endocrine therapy after 5 years of tamoxifen, a study presented at the 2016 San Antonio Breast Cancer Symposium (SABCS) has shown.1
"Extended adjuvant endocrine therapy after 5 years of tamoxifen with either an aromatase inhibitor or tamoxifen improves disease-free survival in early-stage breast cancer, but the optimal duration of adjuvant aromatase inhibitor therapy beyond 5 years is unknown," said Eleftherios P. Mamounas, MD, surgical oncologist, UF Health Cancer Center - Orlando Health. "NSABP B-42 aimed to determine whether 5 years of letrozole vs placebo improves disease-free survival in patients who have completed 5 years of hormonal therapy with either an aromatase inhibitor or tamoxifen followed by an aromatase inhibitor.
For the double-blind, phase 3 NRG Oncology/NSABP B-42 (ClinicalTrials.gov Identifier: NCT00382070), investigators enrolled 3966 postmenopausal women with stage I to III, estrogen receptor (ER)-positive or progesterone receptor (PR)-positive, invasive breast cancer who were free of disease after 5 years of either an aromatase inhibitor or tamoxifen for no more than 3 years, followed by an aromatase inhibitor for the remainder of the 5-year period. Of those, 34% were younger than 60 years, 57% were node-negative, 39% received prior tamoxifen, 61% had undergone breast-conserving surgery, and 14% had HER2-positive disease.
Participants were randomly assigned to receive letrozole 2.5 mg orally daily or placebo for an additional 5 years.
After a median follow-up of 6.9 years, results showed that extended tamoxifen therapy was associated with an improvement in disease-free survival compared with placebo (hazard ratio [HR], 0.85; 95% CI, 0.73-0.999; P =.048). The P-value did not reach the statistical significance level of .0418. Results were consistent when adjusting for age or type of surgery received.
The 7-year disease-free survival was 84.7% with letrozole and 81.3% with placebo. After adjusting for multiple variables, analyses showed that treatment, age, pathologic nodal status, prior tamoxifen status, and surgery type were significantly associated with disease-free survival.
Researchers also found no significant difference in overall survival between the 2 treatment arms (HR, 1.15; 95% CI, 0.92-1.44; P =.22). Seven-year overall survival was 91.8% with letrozole vs 92.3% with placebo.
"The beneficial effect of extended letrozole therapy on disease-free survival did not reach statistical significance," said Dr Mamounas. "There was also no significant difference in overall survival with letrozole vs placebo."
However, the study demonstrated a statistically significant reduction of 29% in breast cancer-free interval (BCFI) events and a statistically significant 28% decrease in distant recurrence (DR) with extended letrozole therapy compared with placebo (HR for BCFI, 0.71; 95% CI, 0.56-0.90; P =.003 and HR for DR, 0.72; 95% CI, 0.53-0.97; P =.03).
There was no significant difference in osteoporotic fractures (P =.27) or arterial thrombotic events (P =.33) between the 2 groups, but Dr Mamounas noted that the risk of arterial thrombotic events was elevated for the letrozole arm after 2 years.
Of note, treatment compliance was similar between the 2 arms. Overall, 62.5% of patients who were given placebo and 60.3% of letrozole-treated patients completed 5 years of therapy. Nearly 10% discontinued letrozole therapy due to an adverse event.
"Our findings suggest that careful assessment of potential risks and benefits is required before recommending extended letrozole therapy to patients with early-stage breast cancer, including: patient and tumor characteristics; existing comorbidities; information on bone mineral density; and tolerance of the aromatase inhibitor in the initial 5 years," Dr Mamounas said.
Dr Mamounas concluded: "Genomic classifiers that predict risk of late recurrence and/or benefit from extended endocrine therapy may help to further individualize the recommendation for extended aromatase inhibitor therapy."
Reference
1. Mamounas EP, Bandos H, Lembersky BC, et al. A randomized, double-blinded, placebo-controlled clinical trial of extended adjuvant endocrine therapy (tx) with letrozole (L) in postmenopausal women with hormone-receptor (+) breast cancer (BC) who have completed previous adjuvant tx with an aromatase inhibitor (AI): Results from NRG Oncology/NSABP B-42. Paper presented at: 2016 San Antonio Breast Cancer Symposium; December 6-10, 2016; San Antonio, TX.