Radiation and Your Patient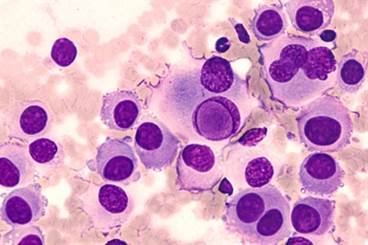 Recent research implicates patients' immune cells appear to stimulate radiation abscopal effects, raising the possibility that combining radiotherapy and immunotherapy could yield previously-untapped treatment synergies to improve tumor control.

[Cancer Management and Research] A review of the background and current challenges in 4 key areas of radiotherapy are presented, plus potential future options for creating safe and effective strategies in radiotherapy.

Although involved-field radiotherapy (IFRT) has a high level of disease control in patients with follicular lymphoma, relapse frequently occurs; therefore, researchers sought to determine if adding chemotherapy would improve progression-free survival.

A review of current options and ongoing trials for managing ARIE, a common esophageal adverse effect caused by radiotherapy to the thoracic region for lung, breast, or head and neck cancers, or lymphoma.

In a multicenter phase 2 study, the Walk With Ease program was evaluated for its effectiveness in reducing radiotherapy-associated fatigue vs usual care in older patients with breast cancer. Results were presented at 2018 ASCO Annual Meeting.

Researchers sought to determine the effectiveness of a multimodal continuity of care program for women receiving radiation therapy for gynecologic or lower GI cancers. Their findings were presented at the 2018 ONS Annual Congress.

A study presented at the 2018 ONS Annual Congress explored whether aromatherapy and reflexology can ease anxiety and pain for patients undergoing brachytherapy for cervical cancer.

Researchers assessed the effectiveness of low level laser therapy in preventing or minimizing oral mucositis in patients with hematologic cancers preparing to undergo HSCT. Results were presented at the 2018 ONS Annual Congress.
A link between visual function, ocular symptoms, and quality of life was found in cross-sectional study of patients who underwent radiotherapy for head and neck cancers, according to a presentation at the 2018 ONS Annual Congress.

Research into the potential of radiation therapy in the management of mesothelioma may improve the prognosis, and possibly extend progression-free survival, for patients with this incurable cancer.
Sign Up for Free e-newsletters
Regimen and Drug Listings
GET FULL LISTINGS OF TREATMENT Regimens and Drug INFORMATION