March 08, 2017
No Association Between Vasectomy and Prostate Cancer Risk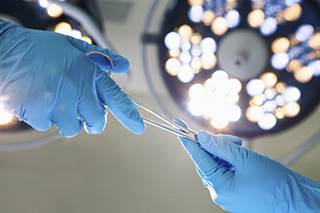 Vasectomy is a common procedure, and does not appear to be linked to increased prostate cancer risk.
There is no association between vasectomy and the risk of overall, high-grade, or advanced-stage prostate cancer or prostate cancer-related mortality, a study published in the Journal of Clinical Oncology has shown.1
Vasectomy is a commonly used procedure for male sterilization. Because some studies have suggested that vasectomy may be associated with increased risk of prostate cancer, including aggressive forms of the disease, researchers sought to prospectively examine the association between vasectomy and prostate in a large European cohort.
For the study, investigators analyzed data from 84,753 men aged 35 to 79 years who were included in the European prospective Investigation into Cancer and Nutrition (EPIC) study. At recruitment, 15% of participants reported that they had undergone a vasectomy, and patients were followed for an average period of 15.4 years for incidence of prostate cancer and death.
In total, 4377 men developed prostate cancer, including 641 who had undergone a vasectomy. The investigators found no significant association between vasectomy and prostate cancer risk (hazard ratio [HR], 1.05; 95% CI, 0.96-1.15) regardless of stage of disease or years since vasectomy.
Results showed there was a slightly increased risk for low-intermediate grade prostate cancer in men who had undergone a vasectomy (HR, 1.14; 95% CI, 1.01-1.29); however, there was no association between vasectomy and high-grade prostate cancer (HR, 0.83; 95% CI, 0.64-1.07). The investigators hypothesized that this association may be due to differences in health-monitoring behaviors.
The study further demonstrated that men who had undergone vasectomy did not have a higher likelihood of death due to prostate cancer than those who had not undergone the procedure (HR, 0.88; 95% CI, 0.68-1.12).
Reference
1. Smith Byrne K, Castano JM, Chirlaque MD, et al. Vasectomy and prostate cancer risk in the European Prospective Investigation into Cancer and Nutrition (EPIC). J Clin Oncol. 2017 March 6. doi: 10.1200/JCO.2016.70.0062. [Epub ahead of print]