November 18, 2016
Role of Chemotherapy and Mechanisms of Resistance to Chemotherapy in Metastatic Castration-Resistant Prostate Cancer
the ONA take:
Metastatic castration-resistant prostate cancer (mCRPC) is a type of cancer that is resistant to conventional prostate cancer treatments, such as androgen deprivation therapies (ADTs) and other chemotherapies. Even though other drug classes have shown promise, mCRPC has become extremely complicated to treat because of its universal chemo resistance.
Other methods to treat mCRPC, such as using docetaxel with ADT or biologic therapies, are currently being investigated. Understanding the mechanism of action is helpful to identify those patients who would benefit from traditional therapies and will also help in the discovery of new drug mechanisms that could workaround existing resistance methods.
Docetaxel and cabazitaxel, antimitotic agents that stabilize cell microtubules and prevent their disassembly, have shown clinical benefit in patients with prostate cancer; however, they may lead to resistance in the later stages of cancer because of the cancer's innate resistance methods.
There are several proposed mechanisms for resistance, including increased androgen receptor (AR) signaling caused by increased AR expression, gene amplification, gene transcription, and tumor growth. Another mechanism is up-regulation of pathways that inhibits cell apoptosis. Since BCL2, a protein that indirectly inhibits cell apoptosis, is required for certain chemotherapies to work, the absence of BCL2 obscures their uses in prostate cancer. A third potential mechanism deals with the limited amount of blood supply and hence, limited cytotoxic drug accessibility to the source of cancer. A fourth mechanism suggests that cytotoxic drugs are removed from the source using efflux pumps, and the last mechanism is microtubule alterations that affect cytotoxic drug attachment to cancer cells.
In conclusion, prostate cancer cells have resistance mechanisms to overcome cytotoxic therapies such as docetaxel and cabazitaxel. Hence, understanding known mechanisms could be a start in coming up with novel therapies to combat resistant prostate cancer cells.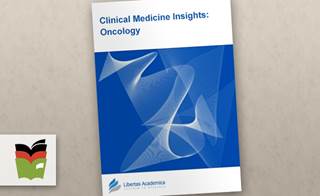 Clinical Medicine Insights: Oncology
Abstract
Chemotherapy using the taxanes, docetaxel and cabazitaxel, remains an important therapeutic option in metastatic castration-resistant prostate cancer (CRPC). However, despite the survival benefits afforded by these agents, the survival increments are modest and resistance occurs universally. Efforts to overcome resistance to docetaxel by combining with biologic agents have heretofore been unsuccessful. Indeed, resistance to these taxanes is also associated with cross-resistance to the antiandrogen drugs, abiraterone and enzalutamide. Here, we discuss the various mechanisms of resistance to chemotherapy in metastatic CRPC and the potential role of emerging regimens and agents in varying clinical phases of development.
---
Keywords:
prostate cancer, metastatic, castration-resistant, chemotherapy, resistance
---