July 05, 2016
Consumption of Tree Nuts Associated With Reduced Mortality for Patients With Prostate Cancer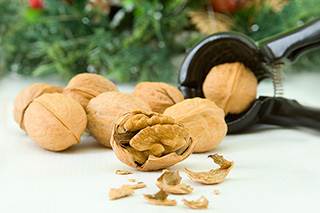 Nut consumption may be associated with inverse cancer risk.
Consumption of tree nuts is associated with lower mortality rates among men with prostate cancer. It did not, however, correlate with a reduced risk of developing prostate cancer. Prostate cancer is the second most lethal cancer for men in the United States.1
"This is important since more men live with prostate cancer than die from it," said Ying Bao, MD, ScD, from the Department of Medicine, Brigham and Women's Hospital and Harvard Medical School, Boston, Massachusetts, and senior author of this study.
Published in the British Journal of Cancer, the study examined the potential correlation between eating tree nuts and prostate cancer risk and in 47,299 men in the Health Professionals Follow-up Study.
Of the total cohort, prostate cancer was diagnosed in 6810 men during 26 years of follow-up. Of the men with prostate cancer, 4346 had nonmetastatic disease.
The consumption of tree nuts was not associated with a reduced risk of developing prostate cancer. Overall mortality was 34% lower in men who consumed tree nuts (eg, almonds, cashews, macadamias, pine nuts, and walnuts) at least 5 times per week after a prostate cancer diagnosis compared with men who consumed tree nuts less than once per month (HR=0.66, 95% CI: 0.52-0.83, P for trend = .0005).
Approximately 10% of the men with prostate cancer died from the disease. One-third of the men with prostate cancer died from cardiovascular disease. The remainder died from other causes.
Nuts contain nutrients (eg, folate and niacin), minerals (eg, magnesium and calcium), and phytochemicals that provide cardio-protective, anticarcinogenic, and anti-inflammatory benefits to people who eat them.
"There were no statistically significant associations between nut consumption, and PCa [prostate cancer] incidence or PCa-specific mortality. Frequent nut consumption after diagnosis was associated with significantly reduced overall mortality," concluded the authors.
Reference
1. Wang W, Yang M, Kenfield SA, et al. Nut consumption and prostate cancer risk and mortality. Br J Cancer. 2016 Jun 9. doi:10.1038/bjc.2016.181. [Epub ahead of print]