October 14, 2016
Androgen Deprivation Therapy for Prostate Cancer May Increase Dementia Risk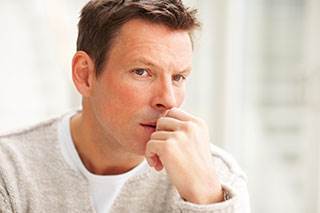 Androgen Deprivation Therapy for Prostate Cancer May Increase Dementia Risk
Androgen deprivation therapy may be associated with an increased risk for developing dementia in patients with prostate cancer, according to a study published in JAMA Oncology.1
Although growing evidence suggests a link between androgen deprivation therapy and cognitive dysfunction, including Alzheimer disease, whether androgen deprivation therapy may contribute to the risk of dementia more broadly is unclear. Therefore, researchers sought to examine the association of androgen deprivation therapy with the subsequent development of dementia in patients with prostate cancer.
For the study, investigators analyzed data from 9272 men with prostate cancer, including 1826 men who received androgen deprivation therapy.
After a median follow-up of 3.4 years, results showed that use of androgen deprivation therapy was associated with a significant 2-fold increase in the risk of dementia (hazard ratio [HR], 2.17; 95% CI, 1.58-2.99; P <.001).
Researchers observed similar results when excluding patients with Alzheimer disease (HR, 2.32; 95% CI, 1.73-3.12; P <.001).
The investigators determined that the absolute risk of developing dementia among patients treated with androgen deprivation therapy was 7.9% at 5 years compared with 3.5% in those who did not receive androgen deprivation therapy.
The study further demonstrated that patients who received androgen deprivation therapy for at least 12 months had the greatest absolute increased risk of dementia (HR, 2.36; 95% CI, 1.64-3.38; P <.001), while patients 70 years or older had the lowest cumulative probability of remaining free of dementia (P <.001).
Reference
1. Nead KT, Gaskin G, Chester C, et al. Association between androgen deprivation therapy and risk of dementia. JAMA Oncol. 2016 Oct 13. doi: 10.1001/jamaoncol.2016.3662. [Epub ahead of print]