August 18, 2017
Reducing Rectal Injury in Men Receiving Prostate Cancer Radiation Therapy: Current Perspectives
the ONA take:
Advances in radiation therapy for prostate cancer have improved dose delivery, leading to improved biochemical disease-free survival. Dose escalation through intensity-modulated radiation therapy (IMRT), brachytherapy (BT), or a combination of the 2 modalities has further improved survival for patients with prostate cancer.
However, advances in controlling radiation beams to target diseased tissues has lessened the extent of damage to healthy tissues but have not eliminated the risk of toxicity. The rectum tends to be the most susceptible organ to potential toxicities that limit overall dose prescribed.
In this review, investigators discuss measures that can minimize the damage to the rectum during radiation therapy including radiologic measures such as dose constraints, IMRT, image-guided radiation therapy, dose-volume histograms, and hypofraction. Other measures reported on in the literature include endorectal balloons, tissue spacers, and the vascular protective effects of antihypertensives and statins.
Endorectal balloons help reduce intrafraction and interfraction prostate movement during therapy. Reviewed studies found varying amounts of movement during therapy but most found smaller treatment margins were advised when using the balloon. Tissue spacers are bioabsorbable materials injected directly posterior to the prostate via the rectoprostatic fascia to increase the physical distance between the prostate and the rectum. Rectal toxicities with current IMRT techniques are relatively low; therefore, the investigators suggest that tissue spacers would have minimal additional benefit for patients undergoing this treatment. However, patients receiving higher doses per fraction may benefit from the use of tissue spacers.
Finally, several studies discussed in this review focused on late toxicities experienced by patients who were also taking antihypertensive drugs, calcium channel blockers, and/or statins during therapy. Multiple mechanisms appear to be factors that lower the risk of myocardial infarction and acute rectal toxicity. Although these findings are promising, these investigators say that additional prospective data is needed before considering use of these agents in all patients undergoing radiation therapy for prostate cancer.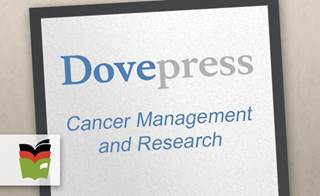 Cancer Management and Research
Abstract: Dose escalation is now the standard of care for the treatment of prostate cancer with radiation therapy. However, the rectum tends to be the dose-limiting structure when treating prostate cancer, given its close proximity. Early and late toxicities can occur when the rectum receives large doses of radiation therapy. New technologies allow for prevention of these toxicities. In this review, we examine the evidence that supports various dose constraints employed to prevent these rectal injuries from occurring. We also examine the use of intensity-modulated radiation therapy and how this compares to older radiation therapy techniques that allow for further sparing of the rectum during a radiation therapy course. We then review the literature on endorectal balloons and the effects of their daily use throughout a radiation therapy course. Tissue spacers are now being investigated in greater detail; these devices are injected into the rectoprostatic fascia to physically increase the distance between the prostate and the anterior rectal wall. Last, we review the use of systemic drugs, specifically statin medications and antihypertensives, as well as their impact on rectal toxicity.
---
Keywords:
rectal toxicity, radiation therapy, prostate, prevention
---
INTRODUCTION
Radiation therapy for prostate cancer affords local control and survival benefits for men with varying stages of the disease. We now understand that dose escalation –through intensity-modulated radiation therapy (IMRT), brachytherapy (BT), or a combination of both IMRT and BT – allow even greater biochemical disease-free survival benefits. While this increased dose improves tumor kill, the tolerance of normal tissues limits the dose of radiation (RT) that can be safely delivered.1 The rectum, in most instances, tends to be the structure that limits the overall dose prescribed due to the potential toxicities.
Early rectal toxicities develop during the course of radiation therapy and typically persist for <90 days after the completion of treatment. These symptoms include loose stools or diarrhea, tenesmus, urgency, anorectal pain, irritation of hemorrhoids, and bleeding. These side effects are typically self-limited. However, more severe acute toxicities put patients at greater risk for long-term injuries from radiation therapy.2
Late RT-induced rectal toxicities are defined as those persisting or developing >90 days after therapy ends. Development of chronic proctitis after pelvic RT has been reported in 5% to 40% of patients.3 Rectal bleeding is the most common late toxicity, which generally develops due to neovascularization and telangiectasias.4,5 Thickening and edema of the anterior rectal wall can result. Severely affected bowel can become fibrotic and ischemic, which results in more severe clinical manifestations, such as fistula formation, stricture, loss of compliance of the anal sphincter and even rectal perforation. Although few patients develop bleeding severe enough to necessitate transfusion, it can severely alter daily activities and affect the patient's quality of life (QOL).
In this article, we discuss methods that one can employ to prevent these toxicities.