December 20, 2016
Rucaparib Monotherapy Approved for Advanced Ovarian Cancer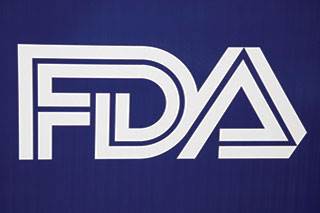 US Food and Drug Administration

The U.S. Food and Drug Administration has granted accelerated approval to rucaparib (Rubraca) as standalone therapy for patients with advanced ovarian cancer who harbor a deleterious BRCA mutation and have been treated with at least 2 prior lines of chemotherapy, according to an announcement by the U.S. Food and Drug Administration (FDA).1

"Today's approval is another example of the trend we are seeing in developing targeted agents to treat cancers caused by specific mutations in a patient's genes," said Richard Pazdur, MD, director of the Office of Hematology and Oncology Products in the FDA's Center for Drug Evaluation and Research and acting director of the FDA's Oncology Center of Excellence. "Women with these gene abnormalities who have tried at least two chemotherapy treatments for their ovarian cancer now have an additional treatment option."

Approval was based on findings from the 2 single-arm clinical trials that evaluated rucaparib in 106 patients with BRCA-mutant advanced ovarian cancer who had been treated 2 or more chemotherapy regimens. Fifty-four percent of patients who received rucaparib achieved an overall response with a median duration of response of 9.2 months.

Frequently reported adverse events of rucaparib include nausea, fatigue, vomiting, anemia, abdominal pain, dysgeusia, constipation, decreased appetite, diarrhea, thrombocytopenia, and dyspnea.

Clinicians should be aware that rucaparib may increase the risks for developing myelodysplastic syndrome, acute myeloid leukemia, and fetal harm.

In conjunction with the approval of rucaparib, the FDA also approved the first next-generation sequencing-based companion diagnostic to detect BRCA1 and BRCA2 alterations in the tumor tissue of patients.

The recommended dose and schedule for rucaparib is 600 mg orally twice daily with or without food.


Reference

1. Rucaparib. U.S. Food and Drug Administration Approved Drugs. http://www.fda.gov/Drugs/InformationOnDrugs/ApprovedDrugs/ucm533891.htm. Updated December 19, 2016. Accessed December 19, 2016.