April 06, 2017
12 More Genetic Variants Found to Increase Risk for Ovarian Cancer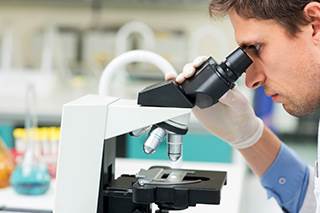 the identification of new genetic variants that increase a woman's risk of developing ovarian cancer may aid cancer prevention.
A team of international researchers identified 12 new genetic variants that increase a woman's risk of developing ovarian cancer. The scientists, who are from the United Kingdom, the United States, and Australia, also confirmed the risk association of 18 previously identified variants for ovarian cancer.1
The findings, published in the journal Nature Genetics, may lead to a better understanding of how to treat or prevent ovarian cancer. The current study involved 418 researchers from almost 300 different departments worldwide. In a news release, the researchers stated that these findings may be clinically relevant because a woman's genetic make-up accounts for approximately one-third of her risk of developing ovarian cancer.2
Previously, other researchers identified 27 common variants across the genome associated with ovarian cancer risk. However, some of these were associated only with rare subtypes of the disease. Until now, those 27 variants accounted for only approximately 4% of the inherited component of the disease.
In the current study, the researchers examined the genomes of more than 25,000 people with epithelial ovarian cancer and compared them to almost 41,000 healthy controls. They also analyzed results from a further 31,000 BRCA1 and BRCA2 mutation carriers. In total, there are now 30 known risk variants, accounting for 6.5% of the inherited component of risk, according to the researchers.
Reference
1. Phelan CM, Kuchenbaecker KB, Tyrer JP, et al. Identification of twelve novel susceptibility loci for different histotypes of epithelial 1 ovarian cancer. Nat Genet. 2017 Mar 27. doi: 10.1038/ng.3826 [Epub ahead of print]
2. Major genetic study identifies 12 new genetic variants for ovarian cancer. Cambridge, England: University of Cambridge; March 27, 2017. EurekAlert! website. https://www.eurekalert.org/pub_releases/2017-03/uoc-mgs032317.php. Accessed April 6, 2017.