April 28, 2016
Simulation-based Learning Improves Confidence, Competency in Treatment Administration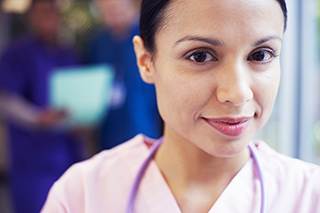 Simulation-based Learning Improves Confidence, Competency in Treatment Administration
SAN ANTONIO, Tex.—Simulation-based learning improved the confidence and skills of oncology nurses in chemotherapy-biotherapy administration, according to a presentation at the ONS 41st Annual Congress.1
With recent advancements in the use of technology, simulation training provides a safe environment to improve skills. "You may be wondering why simulation-based learning is important in oncology," said Wendy Ness, BS, RN, OCN.
Because chemotherapy administration is considered high-risk, simulation-based education and competency may be beneficial in ensuring that oncology nurses are sufficiently trained on the safe administration of chemotherapy.
Therefore, researchers conducted a pilot study to assess the feasibility of using simulation-based learning to improve oncology nurses' confidence, knowledge, and skills in 4 key areas: chemotherapy/biotherapy administration, management of chemotherapy/biotherapy hypersensitivity reactions, management of chemotherapy extravasations, and management of chemotherapy spills.
For the study, 40 oncology nurses first completed a baseline survey and received 12 modules of online education. Then, they received live education in the 4 aforementioned core areas over 3 hours using interactive simulation mannequins. Within 2 months of training, nurses underwent simulation-based competencies in 3 of the 4 core areas, which were required to be completed within 90 minutes. Simulation-based competencies were not used for management of chemotherapy spills
Results showed that at baseline, approximately 52% rated themselves as confident or extremely confident in the 4 core areas compared with approximately 96% at 3 months. However, 82% and 77.5% rated themselves as confident or extremely confident at 9 months and 12 months, respectively.
In regard to chemotherapy extravasations specifically, approximately 26% rated themselves as confident or extremely confident at baseline vs approximately 94% at 3 months.
Further, an estimated 65% reported that they were confident or extremely confident in skills as an oncology nurse at baseline compared with nearly 96% at 8 months.
"Overall, the nurses agreed or strongly agreed that simulation-based learning was an overwhelmingly valuable experience," Ness noted. The researchers also plan to evaluate the impact of simulation-based training on the rate of chemotherapy errors and near misses.
REFERENCE
1. Ness W, Holland M, Christensen Johnston D, et al. From novice to expert: simulation based learning raise confidence and competency levels of oncology nurses in chemotherapy-biotherapy administration. Oral presentation at: 2016 Oncology Nursing Society Annual Congress; April 28-May 1, 2016; San Antonio, TX.