July 31, 2012
Cancer Medicine and Liability in the 21st Century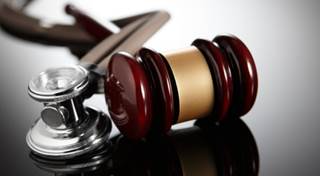 Cancer Medicine and Liability in the 21st Century
NURSING NOTES

· News media hype about new cancer treatment therapies may give false hope to patients.
· Oncology malpractice premiums have increased.
· Litigation involving cancer ranks third as a cause of monetary awards to plaintiffs.
· Delayed diagnosis is the most common cause of litigation in patients with cancer.
· Privacy concerns relating to the Health Insurance Portability Act (HIPAA) are a trigger for litigation.
· Clinical trials are also triggering litigation.
· Another typical trigger for litigation is failure to act or follow-up on a symptom, sign, radiology finding, or abnormal laboratory test result.
---
The 21
st
century has brought new hope to individuals with cancer. The targeted therapies in development and entering the marketplace for the treatment of cancer are very encouraging. At the same time, the molecular approach has also yielded more and more accurate diagnostic modalities. The hope is real, but when the media report, for example, that a cancer treatment is "exceeding the wildest expectations,"
1
what happens when the patient seeks treatment and things do not go as well as anticipated? James Stark, MD, a consultant on cancer and medical liability in eastern Virginia, writes that when the patient seeks help from physicians, he or she may get, instead of a cure, an ineffective treatment or encounter a problem that might even lead to death. At that point, the patient, family member or caregiver may start to wonder whether the physician or physicians managing the therapy should have done better. Occasionally this leads to a visit to a lawyer, and in at least some of these cases, the result is litigation.
2
The statistics vary from state to state, but in Florida, for example, malpractice jury awards have caused oncology malpractice premiums to skyrocket — in 1998, Florida Oncology Associates in Orange Park (19 medical oncology doctors) paid about $6,000 to $7,000 per physician/year for $2 million to $4 million in coverage. Today, the practice is paying in the mid‑$20,000 range/year per medical oncologist for just about half that amount of coverage.3 Additionally, litigation involving cancer ranks third as a cause of monetary awards to plaintiffs.4
Another major trigger for cancer-related malpractice litigation arises when doctor‑patient communication breaks down and the relationship deteriorates. "When the patient likes the doctor, has confidence in the doctor, believes the doctor, and respects the doctor, the likelihood of a malpractice suit goes down precipitously," states Daniel Bronstein, Esq., professor of medical jurisprudence at Michigan State University, East Lansing, MI.
Bronstein feels that cost-cutting at the local and national level is also a contributing factor to these lawsuits, with staffing cutbacks and lack of resources resulting in poor follow-up and poor communication between the oncology team and patients. He goes on to say that clinical trials are also triggering litigation, especially with the complicated informed consent forms, and that although the company sponsoring the clinical trial may shoulder the bulk of the responsibility, the oncology team is also likely to be caught in the malpractice net when the time comes for a serious claim to be filed.