November 26, 2015
Cancer Prehabilitation and Rehabilitation: What Will It Take for These Services to Catch On?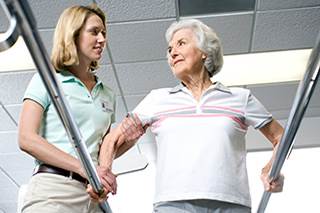 Cancer Prehabilitation and Rehabilitation: What Will It Take for These Services to Catch On?
In a recent letter to the editor, oncology rehabilitation nurse navigator, Mattthew LeBlanc, writes: "… oncology nurses need to get serious about cancer rehabilitation."1 The Oncology Nursing Society (ONS) was first to offer a practical definition of cancer rehabilitation, when Past Presidents Linda O'Connor and Deborah Mayer composed the comprehensive ONS Position Statement approved by the ONS Board of Directors in 1989—that was 26 years ago.2 ONS no longer publishes its own rehabilitation position, but endorsed the position of the Association of Rehabilitation Nurses (ARN), last revised in 2012.3
In 1992, Mayer was guest editor for a Seminars in Oncology Nursing issue focused on rehabilitation as an integrated conceptual approach to the patient with cancer. In her introduction, Mayer notes policy and funding-related obstacles to implementation of this integrated conceptual approach, and calls for oncology nurses to work individually and collectively to change this.4 Expanding evidence tells us that 65% to 90% of cancer survivors could benefit from prehabilitation and/or rehabilitation services.5,6 Yet, despite calls to action and the passage of nearly 30 years' time since publication of the ONS Position advocating routine integration of rehabilitation in cancer care, rehabilitation—let alone prehabilitation services—continue to be vastly underused.5
The ONS 2014-2018 research agenda priority topics for research include symptoms, late effects and survivorship care, palliative and end-of-life care, self-management, aging, family and caregivers, improving health care systems, and risk reduction.7 Although each of these topics could or should include prehabilitation and rehabilitation assessments and interventions (at least in the Executive Summary), the words prehabilitation and rehabilitation are missing.
LeBlanc notes, "Rehabilitation is part of standard care for many medical issues, such as stroke, heart attack, traumatic brain injury, and orthopedic surgeries. To have one of these diagnoses and not get rehabilitation would be considered substandard care. Our patients deserve rehabilitation as well, and to not get it should be considered substandard care."1
EMBRACING THESE SERVICES
What's the problem? Why do oncology nurses have yet to embrace rehabilitation and prehabilitation as necessary elements of cancer care?
A reason rehabilitation, and more recently, prehabilitation, services are underused could be the general lack of knowledge in professional and public sectors about what these services offer in cancer care. Unlike the obvious roles of medical and radiation oncologists, diagnostic radiologists, surgeons, and pathologists, it is far from clear where physiatrists fit. In addition, many health care professionals do not even know the term physiatrist, who physiatrists are, and what this specialty offers. The medical specialty now recognized as physical medicine and rehabilitation (PM&R), emerged from identified physicians specializing in physical medicine.8 The emergence of PM&R as a specialty practice was driven by needs to restore injured soldiers' capabilities as they returned from WWII, and the polio epidemic of the early 1950s.8