Navigator Notes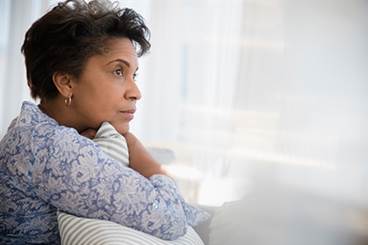 LISTEN, a novel program developed at WVU School of Medicine, is designed to tackle loneliness — a significant health concern for patients with cancer.

A retrospective study of data from POGONIS evaluated the effectiveness of specialized pediatric palliative care vs general palliative care or no palliative care in pediatric patients with cancer at the end of life.

A cancer diagnosis is wrought with challenges for young adults. This article identifies the unique support needs for patients aged 20 to 39 years with cancer.

An analysis of select responses to a survey conducted by researchers from the College of Nursing at South Dakota State University identified oncology nurses' comfort level in handling end-of-life care and patient education.
[OncoTargets and Therapy] In this case report, a patient with male breast cancer developed dermatomyositis.

Cultural humility is a different perspective on nurse-patient communication than cultural competence. Eucharia Borden, an oncology social worker, explains their difference and how it can improve your care for patients of minority cultures.

In this companion piece to our November column, we discuss the unique challenges to preserving the fertility of female patients with cancer and current options.

Clinicians and patients use this technology to monitor health, behaviors, and treatment outcomes.

Increasing survival rates for AYA patients with cancer have heightened the importance of discussing fertility preservation options. In this column, we review the options for male patients and the significance of including a discussion of them as part of treatment planning.

Researchers at Memorial Sloan-Kettering Cancer Center sought to determine if observation status may be a better treatment option for older adults with cancer who present to the ED.
Sign Up for Free e-newsletters
Regimen and Drug Listings
GET FULL LISTINGS OF TREATMENT Regimens and Drug INFORMATION