Navigator Notes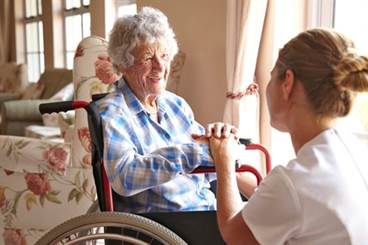 A retrospective study sought to determine the effectiveness of surgical intervention for elderly female nursing home residents with breast cancer.

Lee Hillstrom shares his cancer experience and highlights the critical support he received from a nurse navigator and cancer counselor.

A nurse-led study explored the significance of nurse navigators for patients with lymphoma approaching their transition from acute care to survivorship care.

Researchers report on the effectiveness results of the Supportive Care of Oncology Patients (SCOOPs) Program were presented at the 2018 ASCO Quality Care Symposium.

Researchers explored the effectiveness of tailoring patient navigation programs to address cultural and language barriers for Latino adults with advanced cancer.

Skin cancer screening programs have led to diagnoses of melanoma that would have otherwise been missed, but the overall public health benefit of such programs remains unclear.

Oral care by a dentist was found to reduce pathogenic bacterial plaque thereby decreasing the risk of postoperative pneumonia, a potentially fatal adverse effect, in patients undergoing surgical procedures for cancer.
Information patients find online can be a great concern for oncology nurses, especially when a diagnosis has an uncertain prognosis. In this follow-up study, researchers in Boston sought to determine the quality of the online resources patients with cancer, particularly pancreas, are finding.

In a randomized study, researchers sought to determine the effect of a nurse-led care program on unscheduled hospital visits and admissions and cost for patients with breast cancer undergoing outpatient chemotherapy.

Survey responses revealed that clinicians and patients do not agree on whether discussions regarding the impact of treatment on employment and/or financial status occur or are helpful.
Sign Up for Free e-newsletters
Regimen and Drug Listings
GET FULL LISTINGS OF TREATMENT Regimens and Drug INFORMATION