Navigator Notes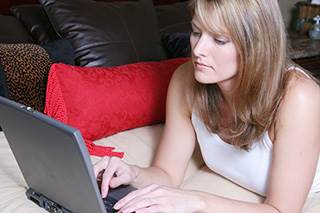 Information patients find online can be a great concern for oncology nurses, especially when a diagnosis has an uncertain prognosis. In this follow-up study, researchers in Boston sought to determine the quality of the online resources patients with cancer, particularly pancreas, are finding.

In a randomized study, researchers sought to determine the effect of a nurse-led care program on unscheduled hospital visits and admissions and cost for patients with breast cancer undergoing outpatient chemotherapy.

Survey responses revealed that clinicians and patients do not agree on whether discussions regarding the impact of treatment on employment and/or financial status occur or are helpful.

[Cancer Management and Research] An investigation into the efficacy of microwave ablation and minimally invasive open decompression treatment for breast cancer with thoracic metastases.

This overview provides a snapshot of the shift in cancer care costs and age of patients, reviewing the 4 most commonly diagnosed cancers.

In a poster presentation at the 23rd Congress of EHA, researchers described a study of the efficacy of romiplastim in achieving a platelet response in pediatric patients with immune thrombocytopenia.

An in-depth review of 2 navigation systems, presented at the 2018 ONA Navigation Summit, identified the challenges and solutions that can build effective, efficient programs that ensure patients have access to the care and resources they need to achieve their goals throughout their cancer journey.

There have been many recent changes in lung cancer, including updated early detection possibilities and changes in diagnostic procedures, reporting, and treatment options. These are reviewed in a presentation at the 2018 ONA Navigation Summit.

Patients with hematologic cancers often require a combination of inpatient and outpatient care. The oncology nurse navigator is an ideal care provider to help patients manage their care and transitions between care settings, according to a presentation at the 2018 ONA Navigation Summit.

A review of immunotherapy — what they are, how they work, and what to watch for — was presented at the 2018 ONA Navigation Summit.
Sign Up for Free e-newsletters
Regimen and Drug Listings
GET FULL LISTINGS OF TREATMENT Regimens and Drug INFORMATION