November 14, 2016
Daratumumab To Be Evaluated With Carfilzomib in Multiple Myeloma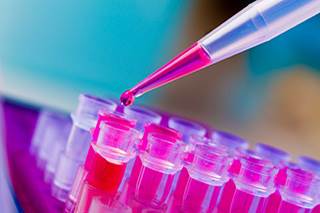 Daratumumab To Be Evaluated With Carfilzomib in Multiple Myeloma
Amgen has announced a collaboration with Janssen Biotech Inc to assess the combination of carfilzomib (Kyprolis) with daratumumab (Darzalex) in numerous clinical trials in patients with multiple myeloma.1
The first study that will be conducted as part of this agreement is an open-label, phase 3 registrational trial evaluating the combination of carfilzomib, daratumumab, and dexamethasone compared with carfilzomib plus dexamethasone alone in patients with multiple myeloma who have received 1 to 3 prior lines of treatment.
In the first arm, patients will receive carfilzomib 56 mg/m2 IV twice weekly plus dexamethasone in combination with daratumumab (KdD) until disease progression or unacceptable toxicity. Patients in the control arm will receive the same dose of carfilzomib. The primary end point is progression-free survival and secondary end points include overall response rate, minimal residual disease, and overall survival.
"Given the relapsing nature of multiple myeloma, several options are needed to attack the disease differently and keep patients in remission as long as possible," Sean E. Harper, MD, executive vice president of Research and Development at Amgen, said in a press release. "We are excited to collaborate with Janssen to evaluate the potential of combining Kyprolis, a powerful proteasome inhibitor (PI), with Darzalex, the first human anti-CD38 monoclonal antibody for the treatment of multiple myeloma in the relapsed setting."
Daratumumab is indicated for the treatment of patients with multiple myeloma who have received at least 3 prior lines of therapy including a PI and an immunomodulatory agent or who are double-refractory to a PI and an immunomodulatory agent. Carfilzomib is currently approved as a single-agent and in combination with dexamethasone with or without lenalidomide for patients with relapsed or refractory multiple myeloma.
Reference
1. Amgen announces collaboration with Janssen to co-fund studies with Kyprolis (carfilzomib) and Darzalex (daratumumab) in patients with multiple myeloma. Amgen website. http://www.amgen.com/media/news-releases/2016/11/amgen-announces-collaboration-with-janssen-to-cofund-studies-with-kyprolis-carfilzomib-and-darzalex-daratumumab-in-patients-with-multiple-myeloma/. Updated November 10, 2016. Accessed November 10, 2016.