July 13, 2016
Nivolumab Maintains Baseline HRQoL in Advanced Melanoma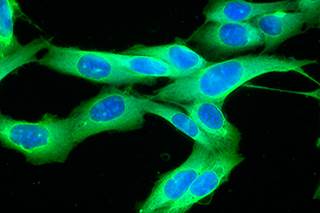 Nivolumab Maintains Baseline HRQoL in Advanced Melanoma
In addition to improving overall survival compared with dacarbazine in patients with advanced melanoma, nivolumab maintains baseline levels of health-related quality of life to ultimately confer long-term quality of survival benefit, a study published in the journal Annals of Oncology has shown.1
The previously reported phase 3 CheckMate 066 trial demonstrated a significant survival benefit and a favorable safety profile vs chemotherapy among treatment-naïve patients with metastatic or unresectable melanoma. As part of that study, researchers conducted analyses to determine the impact of nivolumab on health-related quality of life vs dacarbazine.
Investigators evaluated quality of life at baseline and every 6 weeks throughout treatment using the European Organisation for Research and Treatment of Care (EORTC) Core Quality of Life Questionnaire (QLQ-C30) and the EuroQoL Five Dimensions Questionnaire (EQ-5D). Of the patients included in the study, 70% and 65% of patients treated with nivolumab and dacarbazine, respectively, completed all questionnaires.
Results showed that average health-related quality of life scores were similar between the 2 treatment arms at baseline, with baseline levels remaining constant over time in the nivolumab arm.
Researchers found that patients who received nivolumab exhibited clinically meaningful EQ-5D improvements from baseline at numerous time points, and did not experience increased symptom burden as assessed by the EORTC QLQ-C30.
The study also demonstrated that patients in the nivolumab group deteriorated substantially later than those in the dacarbazine arm.
Reference
1. Long GV, Atkinson V, Ascierto PA, et al. Effect of nivolumab on health-related quality of life in patients with treatment-naïve advanced melanoma: results from the phase 3 Checkmate 066 study. Ann Oncol. 2016 Jul 12. doi: 10.1093/annonc/mdw265. [Epub ahead of print]