March 07, 2017
Kinase Inhibitors: Managing Adverse Effects in the Treatment of Metastatic Melanoma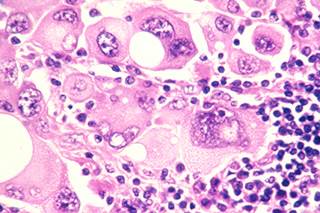 Cobimetinib, dabrafenib, trametinib, and vemurafenib have had a tremendous impact on OS for metastatic melanoma.
Among the 32 orally administered kinase inhibitors approved since 2001, the 4 that were approved between 2011 and 2015 for the treatment of metastatic melanoma — cobimetinib (Cotellic), dabrafenib (Tafinlar), trametinib (Mekinist), and vemurafenib (Zelboraf) — have had a tremendous impact on patient response and overall survival. 1-4 Patients treated with the combination of dabrafenib and trametinib, for example, have a reported response rate of 76%, with an average duration of response of 10.5 months.5 Prior to 2011, no effective treatment options were available for this patient population.
Dabrafenib and vemurafenib are BRAF inhibitors, and cobimetinib and trametinib are MEK inhibitors.5 Neither dabrafenib nor vemurafenib are indicated to treat wild-type BRAF melanoma, and trametinib is not indicated to treat patients who have received prior BRAF-inhibitor therapy. 2-4 This article summarizes the adverse-effect management information included in the prescribing information for each of these 4 oral kinase inhibitors (Table 1).
TABLE 1. Kinase Inhibitors for Melanoma: Indication, Recommended Dose, and Administration1-7

Generic (Trade Name)
Indication
Recommended Dose
Administration
Cobimetinib (Cotellic)
Unresectable or metastatic melanoma with a BRAF V660E or V660K mutation, in combination with vemurafenib
60 mg orally, once daily for the first 21 days of each 28-day cycle until disease progression or unacceptable toxicity
Without or without food
Dabrafenib (Tafinlar)
Single agent: unresectable or metastatic melanoma with BRAF V600E mutation as detected by THxID BRAF assay

In combination with trametinib: unresectable or metastatic melanoma with BRAF V600E or V600K mutations as detected by an FDA-approved test
150 mg orally, twice daily
At least 1 hour before or at least 2 hours after a meal
Trametinib (Mekinist)
Single agent or in combination with dabrafenib: unresectable or metastatic melanoma with BRAF V600E or V600K mutations as detected by THxID BRAF assay
2 mg orally, once daily
At least 1 hour before or at least 2 hours after a meal
Vemurafenib (Zelboraf)
Unresectable or metastatic melanoma with BRAF V600E mutation as detected by cobas 4800 BRAF V600 Mutation Test
960 mg orally, twice daily
Take approximately 12 hours apart, with or without a meal