Featured Lymphoma Content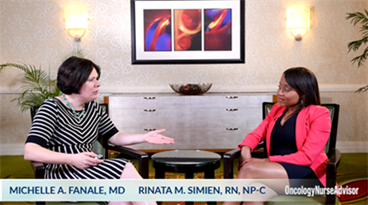 Oncologist Michelle Fanale, MD, and oncology nurse Rinata Simien, RN, NP-C, discuss the clinical treatment options for patients with relapsed Hodgkin lymphoma and anaplastic large cell lymphoma.
Lymphoma News and Features

Peripheral T-cell lymphoma (PTCL) is a rare and aggressive form of cancer. This fact sheet explains the condition to newly diagnosed patients and provides sources of support.
Sign Up for Free e-newsletters
Regimen and Drug Listings
GET FULL LISTINGS OF TREATMENT Regimens and Drug INFORMATION