May 09, 2016
Deferred Therapy Linked to Improved Survival for Newly Diagnosed Mantle Cell Lymphoma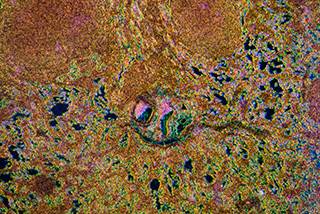 Deferred Therapy Linked to Improved Survival for Newly Diagnosed Mantle Cell Lymphoma
Deferred therapy is associated with improved overall survival in patients with newly diagnosed mantle cell lymphoma, according to a study published in the journal Cancer.1
Despite attempts to stratify patients with mantle cell lymphoma based on risk, most patients receive aggressive treatment at the time of diagnosis. Because previous research has demonstrated that a subset of patients may safely defer therapy, researchers at Emory University and the American Cancer Society in Atlanta, Georgia, sought to evaluate the role of deferred therapy in mantle cell lymphoma.
For the study, researchers analyzed data from 8029 patients with mantle cell lymphoma diagnosed between 2004 and 2011. Patients were categorized as having received deferred therapy (time from diagnosis to treatment, more than 90 days) or immediate therapy.
Of the 8029 patients, 429 received deferred therapy with a median time to initial treatment of 121 days. Results showed that patients who deferred therapy were more likely to have stage I or II disease and extranodal involvement and were less likely to have B symptoms than patients who underwent immediate therapy.
In addition, researchers found that patients who opted for deferred therapy were more likely to be treated at a high-volume teaching or research institution and to reside in the Northeast or West region of the United States.
The study demonstrated that deferred therapy was an independent predictor of overall survival for all patients with mantle cell lymphoma. Among those who deferred therapy, male patients, those who were younger, and those who lacked comorbidities were more likely to have improved overall survival.
The findings suggest that deferred therapy is a safe option for select patients with this subtype of non-Hodgkin lymphoma, but further research is warranted to better determine the best candidates for this treatment approach.
Reference
1. Cohen JB, Han X, Jemal A, et al. Deferred therapy is associated with improved overall survival in patients with newly diagnosed mantle cell lymphoma [published online ahead of print May 6, 2016]. Cancer. doi:10.1002/cncr.30068.