December 22, 2016
The evolution of the diminishing role of extrapleural pneumonectomy in the surgical management of malignant pleural mesothelioma
the ONA take:
Malignant pleural mesothelioma is fairly rare in the United States, with about 3000 new cases of the disease being diagnosed each year. Even when multimodality therapy is used, malignant mesothelioma is rarely curable. Systemic therapy, often with pemetrexed-based therapy, is considered first-line treatment for most patients; however certain patients with early-stage disease may benefit from surgical resection.
The optimal surgical strategy for malignant mesothelioma remains controversial as retrospective studies provide the only evidence for a comparison of surgical approaches. Although extrapleural pneumonectomy (EPP) has been considered the standard procedure, it is associated with significant morbidity and reduced quality of life, thereby diminishing its use.
In 2008, a landmark retrospective case series showed that pleurectomy/decortication (P/D) was significantly associated with improved median overall survival, lower operative mortality, and lower distant recurrence rates compared with EPP after controlling for multiple variables, ultimately leaving the role of EPP in question. Authors of a study published in 2012 concluded that extended P/D should be the standard surgical procedure for patients with malignant pleural mesothelioma, after their study showed superior median overall survival with extended P/D compared with EPP.
The ongoing MARS2 trial, which is evaluating chemotherapy alone with chemotherapy plus extended P/D, aims to shed light on the feasibility and impact on survival and quality of life of multimodality therapy with extended P/D in this population.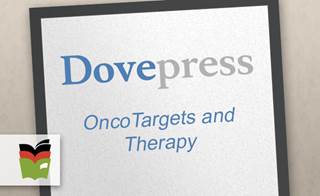 OncoTargets and Therapy
Abstract: Malignant pleural mesothelioma is an uncommon and aggressive thoracic malignancy that is rarely curable, even when multimodality therapy is used. Systemic chemotherapy is the primary treatment for the majority of patients with this disease; however, surgical resection may benefit a subset of patients with early-stage disease. The surgical approach that offers the best outcomes remains an area of controversy, with data from retrospective comparisons being the only guide. Historically, extrapleural pneumonectomy (EPP) has been the standard procedure, carrying with it a cost of significant morbidity and impact on quality of life that has raised questions regarding its routine application. Over the past two decades as surgical techniques have been refined and survival data with EPP in large case series have been reported, the paradigm has evolved toward the use of lung-sparing pleural resections such as pleurectomy/decortication (P/D) and extended P/D. The identification of patients who may benefit from EPP over pleurectomy has proven problematic, and the larger question regarding the impact of any type of surgical intervention on outcomes for pleural mesothelioma patients is still an area of investigation. Uniform treatment approaches have been difficult to develop due to the relatively small numbers of patients with this disease, the use of a staging system that does not readily identify those who may benefit from more aggressive therapy, and the institutional biases that have resulted from the growth of multimodality centers of excellence.
---
Keywords:
mesothelioma, pneumonectomy, thoracic surgical procedure, multimodal treatment
---
INTRODUCTION
Malignant pleural mesothelioma (MPM) is a pleural mesothelial cancer that is aggressive in nature with a median survival of <12 months, a number that has shown little change in the past four decades, according to the results of a recent analysis of the Surveillance, Epidemiology, and End-Results (SEER) database.1 Asbestos exposure, typically in the workplace, has been well established as the major risk factor in the development of this malignancy, and the risk for the development of MPM among asbestos workers was at one time thought to be as high as 17% in those exposed at younger ages.2 The latency period between initial asbestos exposure and diagnosis is typically >30 years, which renders any effective screening effort nearly impossible.3 According to the World Health Organization (WHO) database, between the years 1994 and 2008, 92,253 deaths from MPM were reported in 83 countries with a mean age of 70 years and a 3.6:1 male to female ratio; 54% of reported deaths were in Europe and not surprisingly during the time frame studied, the reported cases were noted to shift to countries where workplace asbestos exposures have continued.4–6