February 20, 2017
Annual Screening of High-Risk Smokers Only More Cost-effective Than Current Methods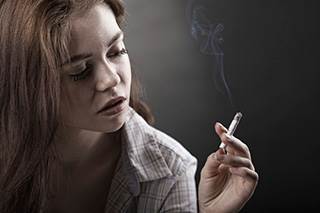 Annual lung cancer screening of only high-risk smokers more cost-effective than current methods
A recent study in PLoS Medicine reports that limiting lung cancer screening to high-risk smokers annually is more cost-effective than current screening methods. Current recommendations in the United States suggest that both former and current smokers undergo regular computed tomography (CT) lung cancer screening. However, the frequency of screening to achieve ideal cost-effectiveness considering specific criteria such as smoking history and age is debated.1
Kevin ten Haaf of the Erasmus MC University Medical Center in Rotterdam, the Netherlands, and his team developed a small-scale simulation model to analyze 576 different lung cancer-screening policies for persons born between 1940 and 1969 in Ontario, Canada. Their results show that annual screening as opposed to biennial screening between the ages of 55 years and 75 years for people with a history of smoking more than "40 packs per year," (determined by multiplying the number of cigarette packs smoked per day by the number of years a person smoked) was the most cost-effective scenario. They also suggest that screening should be limited to those who currently smoke or smoked less than 10 years ago.
While the proposed screening method is estimated to catch fewer cancers than current the National Lung Screening Trial, it is predicted to reduce lung cancer mortality by 9.05% compared to no screening and has a cost-effectiveness ratio of $41,136 Canadian dollars per life-year gained. It also requires fewer CT scans and is estimated to reduce the number of false positive screens and lung cancer over-diagnoses, which altogether reduces harm to the patients.
Routine screening is important to ensure early and effective cancer treatment. Achieving the optimal cost-effective balance between early detection and over-screening is critical. The investigators claim that this study "indicates that lung cancer screening can be cost-effective in a population-based setting if stringent smoking eligibility criteria are applied."
Reference
PLoS Med. 2017 Feb 7;14(2):e1002225. doi: 10.1371/journal.pmed.1002225.