September 22, 2016
Ruxolitinib: A Targeted Treatment Option for Patients with Polycythemia Vera
the ONA take:
Polycythemia vera is a chronic myeloproliferative neoplasm characterized by an increased red blood count and is known to be associated with dysregulation of Janus kinases (JAK) JAK1 and JAK2 signaling. Conventional strategies for the treatment of polycythemia vera include aspirin, phlebotomy, and cytoreduc­tive agents such as hydroxyurea. Although these approaches provide clinical benefits for some patients, they fail to adequately treat disease-related symptoms and are associated with potential adverse events that may limit their use or lead to treatment discontinuation.
Ruxolitinib (Jakafi) is an orally available kinase inhibitor that inhibits JAK1 and JAK2, which are involved in the signaling of various cytokines and growth factors important to hematopoiesis and immune function. It is approved for the treatment of patients with polycythemia vera who have had an inadequate response to or are intolerant of hydroxyurea.
In the open-label, phase 3 RESPONSE study, 222 patients with polycythemia vera for at least 24 weeks were randomly assigned to receive ruxolitinib or best available therapy. Results showed that significantly more patients receiving ruxolitinib achieved a primary response at 32 weeks, a durable primary response at 48 weeks, and a complete hematologic remission at 32 weeks.
The RESPONSE trial also demonstrated a significant reduction in spleen volume and improvement in polycythemia vera-related symptoms and quality of life measures vs best available therapy.
The most common treatment-emergent adverse events are anemia, thrombocytopenia, hypercholesterolemia, elevated ALT/AST, hyperglycemia, headache, abdominal pain, diarrhea, dizziness, and fatigue.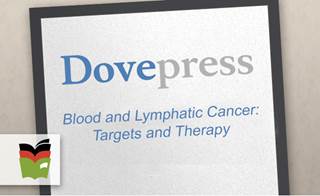 Ruxolitinib: A Targeted Treatment Option for Patients with Polycythemia Vera
Abstract: Polycythemia vera (PV) is a chronic myeloproliferative neoplasm characterized by erythrocytosis and the presence of Janus kinase (JAK) 2V617F or similar mutations. This review summarizes the pathophysiology of PV, the challenges associated with traditional treatment options, and the scientific rationale and supportive clinical evidence for targeted therapy with ruxolitinib. Accumulating evidence indicates that activating mutations in JAK2 drive the PV disease state. Traditional PV treatment strategies, including aspirin, phlebotomy, and cytoreductive agents such as hydroxyurea, provide clinical benefits for some but not all patients and may not adequately treat PV-related symptoms. Furthermore, traditional treatment approaches are associated with potential side effects that may limit their usage and lead some patients to discontinue the treatment. Ruxolitinib is an orally available small-molecule tyrosine kinase inhibitor that is a potent and selective inhibitor of JAK1/JAK2. Ruxolitinib is approved in the US for patients with PV with an inadequate response or intolerance to hydroxyurea and in Europe for adults with PV who are resistant to or intolerant of hydroxyurea. In the Phase III RESPONSE registration trial, ruxolitinib was superior to the best available therapy in patients with PV who were resistant to or intolerant of hydroxyurea in controlling hematocrit levels, reducing spleen volume, and improving PV-related symptoms and quality-of-life measures. The most common nonhematologic adverse events in ruxolitinib-treated patients were headache, diarrhea, pruritus, and fatigue in the RESPONSE trial; hematologic adverse events were primarily grade 1 or 2. In the Phase IIIb nonregistration RELIEF trial, there were nonsignificant trends toward an improved symptom control in patients with PV on a stable hydroxyurea dose who were generally well controlled but reported disease-associated symptoms and switched to ruxolitinib vs those who continued hydroxyurea therapy. Updated treatment guidelines will be important for educating physicians about the role of ruxolitinib in the treatment of patients with PV.
---
Keywords:
myeloproliferative disorder, polycythemia vera, Janus kinase inhibitor
---