December 05, 2015
6MP Self-Reporting in Acute Lymphoblastic Leukemia Deemed 'Unreliable'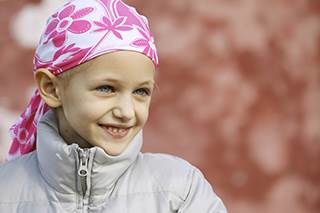 6MP Self-Reporting in Acute Lymphoblastic Leukemia Deemed 'Unreliable'
ORLANDO, FL—"Subjective over-reporting of 6-mercaptopurine (6MP) intake during maintenance therapy for childhood acute lymphoblastic leukemia (ALL) is common, particularly in non-adherent patients, and should be used with caution."1
That's the conclusion from a prospective, longitudinal Children's Oncology Group cohort study presented at the 57th American Society of Hematology (ASH) Annual Meeting. The study, which compared the accuracy of self/parent-reporting of 6MP intake during ALL maintenance therapy with electronic monitoring, also identified predictors of over-reporting of prescribed 6MP intake.
Although more than 95% of children with ALL achieve clinical remission by the end of induction, 1 in 5 will relapse within 5 years. Therefore, adequate exposure to oral 6MP "is critical to sustain durable remissions," which requires approximately 2 years of a maintenance phase consisting of daily 6MP consumption, reported Wendy Landier, PhD, CRNP of the Institute for Cancer Outcomes and Survivorship at the University of Alabama at Birmingham. Previous work "has shown that poor systemic exposure to 6MP—as measured by poor adherence to oral 6MP—is associated with increased risk of relapse," she added, with non-adherers at a 3.7-fold increased risk of relapse (P = 0.01).
In the clinical setting, "self-report of adherence is convenient and inexpensive"; however, some studies have suggested it to be "subject to over-reporting, and the extent of over-reporting is directly related to the number of missed doses," Dr. Landier said. Accurate assessment of 6MP intake is crucial to ensure "timely intervention."
Study participants included 416 children with ALL in first remission receiving oral 6MP (75 mg/m2/d) during maintenance. Median age was 6 years (range, 2-20 years), and 60.9% had paternal education that was less than college. A total of 37% were Hispanic; 36%, non-Hispanic white; 14%, Asians; and 13% African American. Males comprised 66.6% of patients, 38.4% of whom had high-risk disease, and 40.4% were non-adherent to 6MP.
The 4-month study used the Medication Event Management System (MEMS) as the objective adherence measure. The system recorded 6MP intake electronically by noting the dates and times each patient opened a bottle during a 28-day month. Subjective adherence was measured by having the patient (or parent, if the patient was younger than age 12 years) self-report the number of days 6MP was taken over the past month at the end of each month.
"A total of 1344 patient-months of self-report and MEMS data were evaluated," Dr. Landier noted, adding, "objective and subjective records of 6MP intake were compared for each patient by study month." Patients were categorized as "perfect reporters," in which self-report equaled the MEMS report; "over-reporters," in which self-report exceeded the MEMS report by 5 or more days per month for greater than 50% of the study months, and "others."
For the entire cohort, results showed that 6MP ingestion ranged from 25.7 days at study month 4 to 26.1 days for study month 2 for the self-reporters, compared with a range of 22.8 days for study month 2 to 25.4 days for study month 1 for those using MEMS (P < 0.0001 across all time points).
The study identified 50 patients (12%) as "perfect reporters," 98 (24%) as "over-reporters," and 266 (64%) as "others." Only 1 of the "perfect reporters" was non-adherent, compared with 77 (78.6%) of the "over-reporters."
Over-reporting was significantly more likely in patients who were 6MP non-adherent (OR=8.6, 95% CI: 4.7-15.9; P < .001), older (OR 1.07/year increase in patient age; 95% CI: 1.0-1.1; P = .04), Hispanic (OR 2.4; 95% CI; 1.2-5.0; P = .02); Asian (OR 3.1; 95% CI: 1.2-8.3; P = .02); African-American (OR 5.3; 95% CI: 2.2-12.5; P < .001); or came from households with paternal education less than college (OR 2.1; 95% CI: 1.1-4.1: P = .02).
Overall, 86% of patients/parents over-reported the number of days 6MP was taken, 24% by more than 5 days in greater than 50% of the study months, with a "modest correlation between self-report and MEMs-based 6MP intake," Dr. Landier concluded.
Reference
1. Landier W, Chen Y, Hageman L, et al. 6-Mercaptopurine (6MP) intake during maintenance for childhood acute lymphoblastic leukemia (ALL) - a comparison of self-report and electronic monitoring: a report from the Children's Oncology Group (COG) Study AALL03N1. Oral presentation at: 57th American Society of Hematology (ASH) Annual Meeting; December 5, 2015, Orlando, FL.