July 07, 2016
Comparative Efficacy and Safety of Axitinib Versus Sorafenib in Metastatic Renal Cell Carcinoma: A Systematic Review and Meta-analysis
the ONA take:
Axitinib may be a better option than sorafenib for the treatment of metastatic renal cell carcinoma (mRCC), particularly after patients fail prior systemic therapies, a study published in the journal OnctoTargets and Therapy has shown.1
Targeted therapy has revolutionized the treatment landscape of mRCC, with approvals for numerous kinase inhibitors, including sorafenib, sunitinib, axitinib, and pazopanib. Because the comparative efficacy and safety of sorafenib vs axitinib remains unclear, researchers sought to perform a meta-analysis of phase 3 clinical trials to investigate outcomes, efficacy, and toxicity profiles of sorafenib compared with axitinib in this treatment setting.
For the study, investigators pooled data from 1011 mostly Caucasian patients who participated in 3 studies. All patients received either axitinib 5 mg orally daily or sorafenib 200 mg orally twice daily. Results showed that axitinib was associated with improved survival compared with sorafenib with respected to independently assessed progression-free survival (hazard ratio [HR], 0.694; P <.001); however, no improvement was observed for treatment-naïve patients.
In terms of safety, axitinib was more frequently associated with hypertensive events and hypothyroidism, but was associated with lower risks for developing rash and hand-foot syndrome (all
P
<.001). Nausea, fatigue, and asthenia were also more common in the axitinib group, especially among pretreated patients, but there was no significant difference in the rate of diarrhea between the 2 drugs.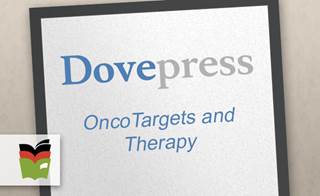 OncoTargets and Therapy
Objective: This study was performed to evaluate the comparative efficacy and safety of axitinib and sorafenib in the therapy of metastatic renal cell carcinoma.
Materials and methods: Eligible studies were searched from PubMed, Embase, and Future Medicine databases. The pooled hazard ratios and relative risk ratios (RRs) were calculated by using Stata 12.0 software.
Results: A total of 1,011 patients qualified to participate in this Phase III study that included randomized controlled trials. Meta-analysis results showed that axitinib was more highly and significantly associated with a survival benefit in the independently assessed progression-free survival in comparison to sorafenib. The values of RR of the objective response rate and disease control rate were also significantly different. Results of the analysis of adverse events concerning hypertension and hypothyroidism demonstrated that the values of RR were significantly higher in the axitinib group and lower risks were established in the patients treated with axitinib.
Conclusion: Therefore, axitinib was a better treatment option for metastatic renal cell carcinoma treatment than sorafenib, especially after failure of prior systemic therapies. This analysis revealed that axitinib had higher risks of hypertension and hypothyroidism and lower risks of rash and palmar-plantar erythrodysesthesia.

---
Keywords:
metastatic renal cell carcinoma, progression-free survival, efficacy, adverse events, axitinib, sorafenib, phase III study
---
INTRODUCTION
Renal cell carcinoma (RCC) is the most common cancer of the kidneys, with ~61,000 new cases reported annually.1 Clear cell RCC is the most predominant subtype and accounts for 70%–75% of all RCC cases.2 However, ~30% of the patients with RCC have overt metastases, and these cases are defined as metastatic RCC (mRCC).3 The prognosis of patients with mRCC remains poor, and the average 5-year survival rate is only 12%.1