Journal Review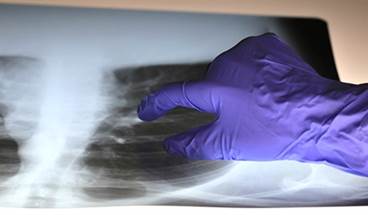 Mean changes in hematologic indices found similar regardless of same-day or prior administration of B12 supplementation in patients receiving pemetrexed for NSCLC or pleural mesothelioma.

In this retrospective study, researchers sought to determine the efficacy of nedaplatin vs cisplatin for the treatment of malignancy-induced malignant pleural effusion.

An international team reviews osimertinib-associated dermatologic adverse events in patients treated with the third-generation EGFR-TKI.

In a randomization of women with early-stage breast cancer, researchers explored the potential benefits of chemotherapy for women whose Oncotype DX RS was midrange.

Four of 9 lung cancer screening models were shown to effectively select the most appropriate candidates for low-dose CT lung cancer screening among US ever-smokers.

A new US Preventive Services Task Force Evidence Report is suggesting that greater efforts are needed to educate children and young adults with fair skin about risks of sun exposure. Although the Task Force recommendations are directed at primary care, its members are encouraging oncology nurses to take note of these new findings.

A group of Australian researchers report study findings that demonstrate a significant improvement in PFS in patients with relapsed/refractory CLL treated with venetoclax plus rituximab compared with the standard care.

In a study from the Cleveland Clinic, researchers investigated the association between well-differentiated thyroid cancer and risk for AML or CML in those patients treated with radioactive iodine.

A review of management approaches to Hodgkin lymphoma in Europe vs the United States/North America demonstrates that although some differences exist, worldwide studies that would enhance patient outcomes are feasible.
In a review of data from the NLST, researchers sought to determine if a risk-targeting approach would more efficiently select high-risk persons for lung cancer screening than the eligibility criteria defined by the NLST.
Sign Up for Free e-newsletters
Regimen and Drug Listings
GET FULL LISTINGS OF TREATMENT Regimens and Drug INFORMATION