Journal Review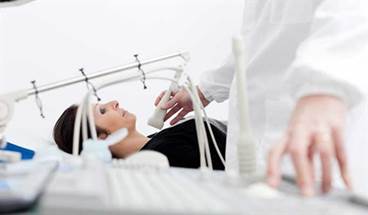 In a study from the Cleveland Clinic, researchers investigated the association between well-differentiated thyroid cancer and risk for AML or CML in those patients treated with radioactive iodine.

A review of management approaches to Hodgkin lymphoma in Europe vs the United States/North America demonstrates that although some differences exist, worldwide studies that would enhance patient outcomes are feasible.
In a review of data from the NLST, researchers sought to determine if a risk-targeting approach would more efficiently select high-risk persons for lung cancer screening than the eligibility criteria defined by the NLST.

Researchers evaluated the effectiveness of online learning modules on physical activity counseling for oncology nurses. Although the modules improved nurses' counseling practices, they did not resolve the issue of physical activity in survivors.

Researchers at Memorial Sloan-Kettering Cancer Center sought to determine if observation status may be a better treatment option for older adults with cancer who present to the ED.

Study results demonstrate that statins have antitumor activity in various solid-tumor cancers and leukemia; however, experts offer these caveats on using them to treat cancer — at least for now.

Using a 4-question survey, investigators determined oncology nurses' perception of their risks in handling and administering cytotoxic chemotherapy to patients.

Although unprovoked VTE may be a sign of occult cancer, results of a meta-analysis showed no benefit to extensive cancer screening in these patients.

As the use of checkpoint inhibitors increases in many types of cancer, oncology nurses need to learn to recognize the signs and symptoms of pneumonitis, a rare but life-threatening adverse effect of these agents.

Novel intervention focuses on caregivers' beliefs, knowledge, and skills regarding home care for patients with cancer resulting in improved pain management and better overall care at the end of life.
Sign Up for Free e-newsletters
Regimen and Drug Listings
GET FULL LISTINGS OF TREATMENT Regimens and Drug INFORMATION