December 16, 2016
BRCA Testing, Not Mastectomies, Show Increase After Jolie Editorial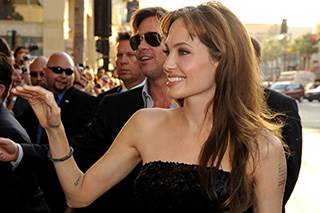 More women chose to be screened following actress Angelina Jolie's editorial.
(HealthDay News) -- After actress Angelina Jolie's 2013 New York Times editorial that announced her preventive double mastectomy, there was an increase in the number of women who were tested for the BRCA genes but no corresponding increase in mastectomy rates, according to research published in the Christmas 2016 issue of the The BMJ.
Sunita Desai, Ph.D., a fellow in the department of health care policy at Harvard Medical School in Boston, and her colleague Anupam Jena, M.D., Ph.D., an associate professor of health care policy at Harvard, collected data on 9,532,836 U.S. women aged 18 to 64. The researchers then analyzed rates of BRCA testing and mastectomies before and after Jolie's editorial appeared in May 2013.
Testing rates rose from 0.71 per 100,000 women in the 15 business days before the editorial ran, to 1.13 per 100,000 women in the 15 business days after the editorial ran. This was an absolute daily increase of 0.45 tests per 100,000 women, the researchers found. The year before, BRCA test rates remained basically unchanged during the same time period.
"Overall mastectomy rates remained unchanged in the months after publication, but 60 day mastectomy rates among women who had a BRCA test fell from 10 percent in the months before publication to 7 percent in the months after publication, suggesting that women who underwent tests as a result of the editorial had a lower pre-test probability of having the BRCA mutation than women tested before the editorial," the authors write.