December 30, 2014
Updated results shows SC trastuzumab as safe and effective as IV formulation
the ONA take:
According to updated results of the HannaH study published in the journal Annals of Oncology, researchers have found that subcutaneous trastuzumab has a similar safety profile and similar event-free survival rate with intravenous trastuzumab. For the phase 3 study, researchers enrolled 596 patients with human epidermal growth factor receptor 2 (HER2)-positive, operable, locally advanced, or inflammatory breast cancer and assigned them to receive neoadjuvant chemotherapy for eight cycles with either trastuzumab 600mg subcutaneously every 3 weeks or standard weight-based intravenous trastuzumab every 3 weeks. Patients received trastuzumab for 1 year.
Results showed that the incidence of adverse events, including serious adverse events, were similar in both treatment groups; however, there was a slightly increased incidence of infections in the subcutaneous arm. The researchers also conducted an early analysis of efficacy and found that the event-free survival rates were 95% in both groups at 1 year following randomization. Exploratory analyses found no association between body weight or exposure and toxicity.
Trasuzumab is a HER2/neu receptor antagonist approved by the U.S. Food and Drug Administration for the treatment of HER2 over expressing breast cancer and metastatic gastric or gastroesophageal junction adenocarcinoma by intravenous infusion only.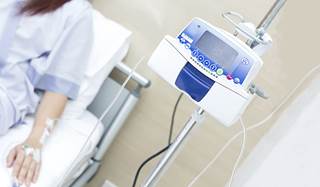 Updated results shows SC trastuzumab as safe and effective as IV formulation
According to the results of the present study, the safety profile of subcutaneous (s.c.) trastuzumab was consistent with the previously published data from HannaH and the known safety profile of intravenous (i.v.) trastuzumab.
Sign Up for Free e-newsletters
Regimen and Drug Listings
GET FULL LISTINGS OF TREATMENT Regimens and Drug INFORMATION