December 16, 2014
Trastuzumab improves survival for HER2-positive breast cancer
the ONA take:
According to a recent study published in the Journal of Clinical Oncology, researchers performed a joint analysis of two trials comparing chemotherapy with and without trastuzumab and found that trastuzumab improved overall survival in patients with early-stage human epidermal growth factor receptor 2 (HER2)-positive breast cancer.
Across the two studies, over 4,000 patients with node-positive HER2-positive breast cancer were randomly assigned to receive doxorubicin and cyclophosphamide, followed by paclitaxel with or without trastuzumab.
Results showed that the 10-year overall survival was 84% for those who received trastuzumab compared with 75% for those who did not. In addition, the 10-year disease-free survival was 74% for those that received trastuzumab versus 62% for who that did not receive the anti-HER2 monoclonal antibody.
In addition, the incidence of cardiotoxicity was observed in 3% of patients that received trastuzumab and most patients who experienced cardiac adverse effects recovered.
The early results of the same studies in this joint analysis lead to the approval of trastuzumab for the adjuvant treatment of HER2-positive breast cancers by the U.S. Food and Drug Administration in 2006. Now, after 10 years, the results show that the addition of trastuzumab improves overall survival and disease-free survival.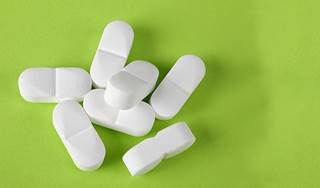 Trastuzumab improved overall survival in early-stage HER2-positive breast cancer.
The study, published in the Journal of Clinical Oncology, analyzed data from two independent trials designed to examine overall survival of patients with early-stage
HER2-positive breast cancer
who received chemotherapy with and without Herceptin.
Sign Up for Free e-newsletters
Regimen and Drug Listings
GET FULL LISTINGS OF TREATMENT Regimens and Drug INFORMATION