October 08, 2014
Testosterone may increase risk for developing prostate cancer
the ONA take:
According to a new study published in the journal Endocrinology, researchers at the University of Illinois in Chicago, Illinois, have found that testosterone increased the risk for developing prostate cancer and enhanced the effects of carcinogenic chemical exposure in rats.
For the study, the researchers conducted two dose-response studies by administering testosterone to rats through slow-release implant devices. Some of the rats were also administered N-nitroso-N-methylurea, a carcinogenic chemical. In addition, some rats were exposed to N-nitroso-N-methylurea but not testosterone.
Of the mice given only testosterone, 10 to 18% developed prostate cancer. Of the rats that were exposed to testosterone supplementation and the carcinogenic chemical, 50 to 71% developed prostate cancer. Rats that were exposed to only the N-nitroso-N-methylurea did not develop prostate cancer.
The results suggest that testosterone creates a hospitable environment for carcinogenic chemicals to cause cancer. In light of their findings, the researchers suggest that prescribers should use caution when prescribing testosterone supplementation therapy to men who do not have a diagnosis of hypogonadism. Testosterone use has increased significantly in the last decade among older men seeking a way to increase their energy levels.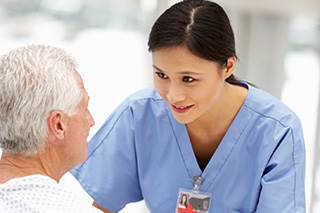 Testosterone increased the risk for developing prostate cancer in rats.
While an adequate testosterone level is essential for men to maintain energy, sex drive and reproductive capacity, unnecessary testosterone therapy could increase prostate cancer risk, a study suggests. Testosterone is a hormone produced primarily in the testicles.
Researchers found that testosterone raised the risk of prostate tumours and exacerbated the effects of carcinogenic chemical exposure in rats. "This research demonstrates that testosterone on its own is a weak carcinogen in male rats," said study author Maarten Bosland from the University of Illinois at Chicago in the US.
Sign Up for Free e-newsletters
Regimen and Drug Listings
GET FULL LISTINGS OF TREATMENT Regimens and Drug INFORMATION