November 03, 2014
Terminally ill woman followed through with her decision to end her life
the ONA take:
A 29-year-old woman with a likely stage 4 glioblastoma ended her life by taking a fatal dose of barbiturates, prescribed by her doctors.
The controversial case drew international attention when the woman, Brittany Maynard, announced her intent to end her own life in an online video campaign launched on October 6. Maynard's story, however, began months earlier. She was first told of her diagnosis in January. Maynard underwent surgery to remove as much of the tumor as possible, but the tumor grew back 2 months later and was larger. Her prognosis was grim.
She researched her treatment options, discussed them with her doctors, and made her decision to forgo chemotherapy and radiation and to end her own life. Maynard and her family moved to Oregon because the state's Death with Dignity Act allows physicians to prescribe life-ending medication to certain terminally ill patients.
Although Maynard chose November 1 as the date she would end her life, she was open to pushing it back or forward depending on her condition and symptoms. In this account of her illness, Maynard explained how she made her decision and lived out the rest of her life, and the legacy her decision would leave. Currently, three states have Death with Dignity laws: Oregon, Washington, and Vermont.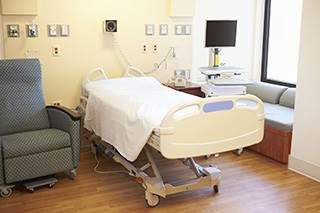 Brittany Maynard ended her life by taking a fatal dose of barbiturates.
Brittany Maynard, who became the public face of the controversial right-to-die movement over the last few weeks, ended her own life Saturday at her home in Portland, Oregon. She was 29.
"Goodbye to all my dear friends and family that I love. Today is the day I have chosen to pass away with dignity in the face of my terminal illness, this terrible brain cancer that has taken so much from me … but would have taken so much more," she wrote on Facebook.
Sign Up for Free e-newsletters
Regimen and Drug Listings
GET FULL LISTINGS OF TREATMENT Regimens and Drug INFORMATION