August 13, 2014
Surviving childhood cancer may have consequences for young women
the ONA take:
According to a new study published in the Journal of Clinical Oncology, women that survived childhood cancer have decreased sexual functioning compared with their sisters that did not have cancer.
Those who were diagnosed with cancer as teenagers, had radiation therapy of the brain, or had stopped menstruating at a younger age had the highest risk for sexual dysfunction as adults.
Lead investigator Jennifer S. Ford of Memorial Sloan-Kettering Cancer Center in New York was surprised to see these effects many years after treatment. Out of 2,178 women with an average age of 29 who had been diagnosed with cancer before age 21, 30% reported not not being sexually active within the last month while 17% of 408 of their sisters had not been.
Among non-sexually active women, survivors were two times more likely to say they were not interested in sex, too tired, or had a physical problem with sex. Survivors were also less likely to have a current sexual partner or to be married.
Researchers suggest that the cancer or cancer therapy may have caused physical changes, as well as social and emotional ramifications. Patients should therefore be aware that their cancer or their cancer therapy may affect sex and that talking about the effects can be beneficial.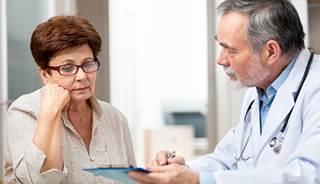 Adult women who survived cancer as a child report having less sex, less interest and less desire.
Adult women who survived cancer as a child report having less sex, less interest, less desire and less satisfaction than their sisters who never had
cancer
, according to a new study.
"These women are functioning really well, by and large, but there's this sliver of an issue that needs to be looked at more closely," said lead author Jennifer S. Ford. Women who had been diagnosed as teens, been treated with radiation of the brain or who ceased menstruating at a younger age (or never began) were at the biggest risk for sexual dysfunction.
"One of the most surprising things was to find this impairment many, many years after treatment," Ford told Reuters Health by phone. "You might expect things would go back to normal, but they did not."
Sign Up for Free e-newsletters
Regimen and Drug Listings
GET FULL LISTINGS OF TREATMENT Regimens and Drug INFORMATION