July 02, 2015
Survival in adult patients with low-grade brain tumors has improved
the ONA take:
Outcomes for patients with low-grade gliomas have improved significantly in recent years, according to an analysis of clinical data collected from a US cancer registry over the past decade. Low-grade gliomas are a slow-growing yet deadly primary brain cancer. In addition, management strategies, including when and whether to administer radiation, what type of surgery to perform, and what type of chemotherapy to administer, vary widely among physicians.
A research team at University of California San Diego School of Medicine used the Surveillance, Epidemiology, and End Results (SEER) database to demonstrate that median survival for patients with low-grade gliomas increased from 44 months (in 1999) to 57 months (in 2010).
The study suggests the improved survival may be due to more effective chemotherapies used to treat the disease. The researchers noted that survival improved despite a reduction in the use of radiation therapy when low-grade glioma is first diagnosed. Only approximately one-third of US patients underwent complete excision, a rate that remained unchanged throughout the past decade despite the procedure being associated with longer patient survival.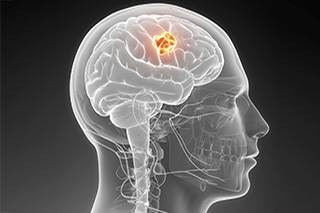 Survival in adult patients with low-grade brain tumors has improved.
Researchers at the University of California, San Diego School of Medicine demonstrated that significant strides have been made in improving the survival of adult patients with low-grade gliomas.
Sign Up for Free e-newsletters
Regimen and Drug Listings
GET FULL LISTINGS OF TREATMENT Regimens and Drug INFORMATION