September 02, 2014
Steroids used for HIV-associated tuberculosis increase cancer risk
the ONA take:
According to a new study published in the New England Journal of Medicine, adding steroids for the treatment of tuberculosis (TB) pericarditis in patients co-infected with human immunodeficiency virus (HIV) may increase the risk of cancer. The IMPI study is the first international study of TB pericarditis and the largest study to test adjuvant corticosteroids in HIV-associated TB.
In the study, researchers enrolled 1,400 patients, 56% of which were male, with an average age of 38.7 years from eight countries. Of those, nearly 82% had probably TB pericarditis, 9.7% of which proven to have TB elsewhere and 72.2% proven not to be infected elsewhere in the body.
Approximately 17.2% of patients had definite TB pericarditis. In regards to HIV, 67.1% of patients were positive, 30.8% were negative, and 2.1% were of unknown status. Patients were randomized to receive prednisolone or placebo, as well as anti-TB therapy and antiretrovirals when neccessary.
All outcomes occurred at the same rate in both groups except that there was a significant increase in cancer among patients with HIV treated with prednisolone compared with those given placebo (HR 7.98; P=0.02). Therefore, researchers suggest steroids should be withheld in this group of patients.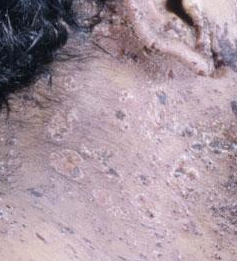 Adding steroids for the treatment of tuberculosis in HIV may increase the risk of cancer.
The addition of steroids to tuberculosis (TB) therapy can offer anti-inflammatory benefit to patients with tuberculous pericarditis, a rare cardiac manifestation of TB. But when these patients are co-infected with HIV this drug combination could increase the risk of cancer, according to the IMPI trial presented as a Hot Line at ESC Congress 2014 today and published simultaneously in the New England Journal of Medicine.
Findings from the study suggest "it may be reasonable to add steroids to regular treatment in TB pericarditis patients who don't have HIV infection, but this strategy should be avoided in HIV infected individuals because of the increased risk of malignancy," said investigator Bongani Mayosi, DPhil from Groote Schuur Hospital and the University of Cape Town, South Africa.
Sign Up for Free e-newsletters
Regimen and Drug Listings
GET FULL LISTINGS OF TREATMENT Regimens and Drug INFORMATION