December 29, 2014
Patients with head and neck cancer indicate unmet psychological needs
the ONA take:
According to a new study published in the journal Palliative and Supportive Care, researchers have found that patients with head and neck cancer have unmet psychological needs following treatment for their disease. For the study, researchers sought to investigate the met and unmet supportive care needs, such as health system and informational needs, psychological needs, physical and daily living needs, patient care and support needs, and sexuality needs, of patients with head and neck cancer, and to identify factors, such as disease variable, quality-of-life, demographics, and level of distress, that influence their needs. Researchers recruited 127 patients from the otopharyngology-head and neck surgery clinics of two large teaching hospitals and administered questionnaires to patients that asked medical and sociodemographic questions. Results showed that of the 127 patients, 68% reported experiencing unmet needs and 25% reported a significant distress level. Furthermore, researchers found that the highest unmet needs were psychological needs. Patients who were divorced, were in poor physical condition, had a high level of anxiety, and had a reduced emotional quality of life experiences more overall unmet needs. The findings suggest that interventions should be implemented in these patients, especially those who with high levels of anxiety, those who are divorced, and those with poor physical condition, to address their psychological needs.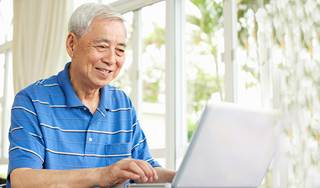 Patients with head and neck cancer indicate unmet psychological needs
The results of this study highlight the overwhelming presence of unmet psychological needs in head and neck cancer patients and underline the importance of implementing interventions to address these areas perceived by patients as important.
Sign Up for Free e-newsletters
Regimen and Drug Listings
GET FULL LISTINGS OF TREATMENT Regimens and Drug INFORMATION