September 09, 2015
Patient navigation eliminates disparities in delays to cancer care
the ONA take:
Patient navigation eliminated disparities in delays in diagnostic resolution associated with socioeconomic status and household factors among patients with cancer screening abnormalities, according to a new study published online ahead of print in the journal Cancer.
For the study, researchers analyzed data from five centers of the National Cancer Institute's Patient Navigation Research Program, which collected socioeconomic status and household data on education, employment, household composition, housing, income, and marital status.
Results showed that among the 1,968 patients who did not receive navigation, unemployment and renting or unstable housing were associated with a longer time to diagnostic resolution compared with those who were employed full-time and those who were homeowners. Never married and previously married patients also had a longer time to care than married participants. Among the 1,809 participants who received navigation, there were no differences in the time to diagnostic resolution with any of the socioeconomic or household variables.
"These findings demonstrate the value of providing patient navigation to patients at high risk for delays in cancer care," the authors conclude.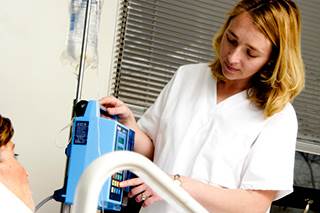 Patient navigation eliminates disparities in delays to cancer care
Patient navigation may reduce cancer disparities associated with socioeconomic status (SES) and household factors. This study examined whether these factors were associated with delays in diagnostic resolution among patients with cancer screening abnormalities and whether patient navigation ameliorated these delays.
Sign Up for Free e-newsletters
Regimen and Drug Listings
GET FULL LISTINGS OF TREATMENT Regimens and Drug INFORMATION