August 06, 2015
Long-term survival after ovarian cancer diagnosis higher than previously thought
the ONA take:
UC Davis researchers reviewed data collected on thousands of patients with ovarian cancer in California and found that survival rates are higher than predicted for most women. In fact, almost one-third of patients survive at least 10 years after diagnosis.
The study confirmed the factors associated with higher survival, such as younger age, early stage, and lower grade tumor at diagnosis; however, it also found a surprising number of survivors who did not meet that criteria. Most survival studies consider 5-year survival or less; this study looked at 10-year survival.
Of the 11,541 patients in the California Cancer Registry, the database used for the study, 3,582 survived more than 10 years. Furthermore, 954 of those survivors had been considered to be at high risk of dying from their disease.
The researchers' next step is to figure why so many women who are given a poor prognosis beat their odds. Some theories include women with the BRCA1/2 mutation may respond better to chemotherapy, biological differences in women may affect individual outcomes, or some patients may receive more effective treatment than others.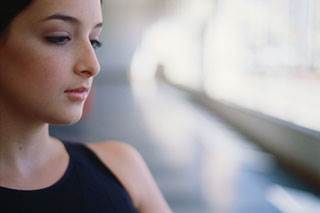 Survival rates for ovarian cancer are higher than predicted for most women.
Combing data collected on thousands of California
ovarian cancer
patients, UC Davis researchers have determined that almost one-third survived at least 10 years after diagnosis. The unprecedented findings upend the notion that women diagnosed with cancer of the ovary always face a poor chance of survival.
Sign Up for Free e-newsletters
Regimen and Drug Listings
GET FULL LISTINGS OF TREATMENT Regimens and Drug INFORMATION