November 04, 2014
Validive may be effective for prevention of severe oral mucositis
the ONA take:
Onexo S.A., has announced positive preliminary results from its phase 2 clinical study of its investigational drug Validive for the prevention and treatment of severe oral mucositis in patients with head and neck cancer receiving postoperative radiochemotherapy. Validive is a buccal tablet of clonidine that uses the mucoadhesive technology Lauriad.
For the double-blind, placebo-controlled study, 183 patients were randomly assigned to receive Validive 50μg, Validive 100μg, or placebo. Results showed an overall incidence of severe oral mucositis of 45%, 16% less than those who received placebo. Occurrence of severe oral mucositis was also found to be delayed in the Validive groups versus placebo.
Both Validive groups experienced improvement in conditions associated with severe oral mucositis and radiotherapy, such as dysphagia, nausea, and vomiting. In addition, there was no significant difference in effectiveness between the 50μg and 100μg groups. Both groups of Validive were well tolerated and demonstrated a good safety profile.
Furthermore, patients were found to be very compliant; over 80% of patients applied Validive or placebo to the gum every day during treatment. Onexo S.A. plans to begin a phase 3 clinical trial in 2015 to investigate Validive further.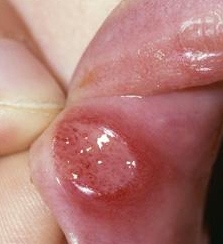 Positive results of drug Validive for treatment of severe oral mucositis in patients with head and neck cancer.
Onxeo S.A., an innovative biopharmaceutical company specializing in the development of orphan oncology drugs, has announced positive preliminary top-line results from its Phase II clinical trial of Validive® (mucoadhesive buccal tablet MBT clonidine Lauriad®) for prevention of severe oral mucositis (OM). Oral mucositis is a radio/chemotherapy related condition occurring very frequently in patients undergoing head and neck cancer treatment.
Based on the well-established WHO scale, OM is considered as "non severe" for grades 0 to 2, based on level of pain and burden for the patients. >From grade 3 to 4, OM is rated severe, based on symptoms such as pain and mouth dryness which prevents patients from drinking and eating and induces increased hospitalization and treatment breaks. With no curative or preventive treatment currently, OM represents a serious unmet medical need for the patients.
Sign Up for Free e-newsletters
Regimen and Drug Listings
GET FULL LISTINGS OF TREATMENT Regimens and Drug INFORMATION