November 21, 2014
More patients opt for mastectomy despite limited, early-stage breast cancer
the ONA take:
According to a new study published in JAMA Surgey, researchers from Vanderbilt University in Nashville, Tennessee, have found that more women with breast cancer are opting for mastectomy, including double mastectomy, rather than undergoing breast conservation surgery despite having early stage disease that is limited to one breast.
For the study, researchers analyzed the records of more than 1.2 million adults women with breast cancer treated from 1998 to 2011 from the National Cancer Data Base. Of those, 35.5% underwent a mastectomy. In the 8 most recent years of the study, the odds of breast conversation surgery-eligible women opting for mastectomy increased 34%.
During the entire period of the study, the rate of double mastectomy in women with cancer in only one breast increased from 1.9% to 11.2%. During the same period, the rate of breast reconstruction in women who underwent mastectomy increased from 11.6% to 36.4%.
The researchers note that the rising rate of mastectomy was most marked among younger women with noninvasive disease, women with smaller tumors, and women with node-negative disease. The findings suggest that factors other than disease burden and cancer control are influencing women to undergo mastectomy.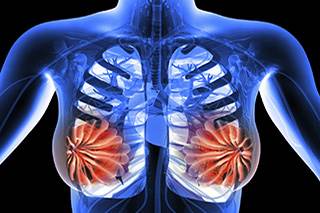 More women with breast cancer are opting for mastectomy rather than undergoing breast conservation surgery.
Far more
breast cancer
patients are choosing to undergo mastectomy, including removal of both breasts, instead of choosing breast conservation surgery even when they have early stage disease that is confined to one breast, a Vanderbilt study shows. In the past decade, there have also been marked trends toward higher proportions of women opting for breast reconstruction.
The rates of increase were steepest among women with lymph node-negative and in situ (contained) disease. This is a reversal of trends seen since the 1990s when breast conservation surgery (BCS) was found to produce equivalent cancer outcomes and was endorsed as a standard of excellence by a National Institutes of Health Consensus Conference.
Sign Up for Free e-newsletters
Regimen and Drug Listings
GET FULL LISTINGS OF TREATMENT Regimens and Drug INFORMATION