October 07, 2014
Long-term marijuana use may cause cancer
the ONA take:
According to a new study published in the journal Addiction, researchers at the University of Queensland in Queensland, Australia, have found that long-term marijuana smoking can lead to the development of cancer and doubles the risk of developing the psychiatric disorder schizophrenia.
For the 20-year study, the researchers analyzed various studies involving marijuana use over the two decades. They found that teenagers who use cannabis regularly are approximately twice as likely as nonusers to drop out of school, experience cognitive impairment, develop psychoses.
They found no report of marijuana overdoses leading to death and conclude that the risk of suffering a fatal overdose from marijuana is extremely small. In addition, the researchers found that middle-age adults who smoke cannabis regularly are at increased risk for experiencing a myocardial infarction.
Despite finding an increased risk for cancer and bronchitis, the association between marijuana use and those diseases remain unclear because most cannabis smokers included in the study had smoked or continue to smoke tobacco, a known cause of both diseases.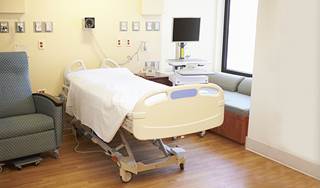 Marijuana smoking can lead to the development of cancer.
Smoking marijuana over the long-term can develop cancer and doubles the risk of developing schizophrenia, a new study has revealed. The 20-year research study conducted by Professor Wayne Hall, an adviser to the World Health Organisation (WHO), belies assumptions that cannabis has no negative side effects.
Long-term use of marijuana can cause cancer, bronchitis, and heart attacks reports Hall's paper, published in the journal Addiction. Researchers also found that one in six teenagers and one in ten adults who regularly smoke cannabis become dependent on it. Teenagers who use the drug are also more likely to drop out of school and develop psychotic disorders and cognitive impairment.
Sign Up for Free e-newsletters
Regimen and Drug Listings
GET FULL LISTINGS OF TREATMENT Regimens and Drug INFORMATION