October 10, 2014
Smoking triggers dormant lung cancer to grow aggressively
the ONA take:
According to a new study published in the journal Science, researchers from Cancer Research UK have found that after an initial genetic alteration causes lung cancer in a patient, the disease can lie dormant and go undetected for over 20 years before becoming aggressive when triggered by further genetic mutations.
The lung cancer begins to grow aggressively when genetic mutations occur in other areas of the tumor. Because the tumor now consists of various genetic mutations, targeted treatments can often have limited success.
A biopsy may only identify one particular genetic fault, so when a targeted treatment is used to treat lung cancer with that genetic mutation, another area of the tumor with a different genetic mutation can take over.
Those genetic faults that occur down the road are often caused by smoking, the study found. Once the tumors grew, a protein called APOBEC began to create various new genetic mutations. The researchers hope that their findings will help improve early detection of lung cancer. A new study called TRACERx will study lung cancers in hundreds of patients to observe how those cancers evolve over time.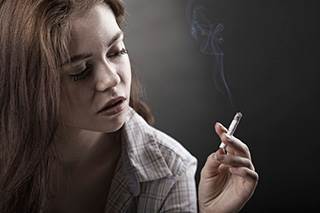 Lung cancer can lie dormant for over 20 years before becoming aggressive when triggered.
Lung cancer - the leading cause of cancer death in the US - can lie hidden within the body for over 20 years before suddenly becoming a rapidly growing and aggressive disease, researchers have discovered.
A recent study, carried out by Cancer Research UK scientists and published in Science, reveals that after the initial genetic fault that causes cancer in the patient, the disease can remain dormant and undetected for a long period of time only to become aggressively active when triggered by additional new genetic mistakes.
Sign Up for Free e-newsletters
Regimen and Drug Listings
GET FULL LISTINGS OF TREATMENT Regimens and Drug INFORMATION