December 30, 2014
First ehealth app aims to support cancer patients and their families
the ONA take:
CancerStories Ltd, a non-profit organization, has announced the launch of the world's first ehealth app for Apple devices to support patients with cancer and their families. The app, called CancerStories is designed to provide hope, support, and inspiration for patients who are newly diagnosed with cancer as well as cancer survivors. Through the joint effort of volunteers and a team led by Dr. Alex Mitchell from the Department of Cancer Studies at the University of Leicester in Leicester, United Kingdom, CancerStories Ltd hopes to provide a way for people affected by cancer to listen to other people's experiences with cancer rather than for people to have to be referred to a hospital specialist which may not be readily available to deal with emotional complications.
The app includes over 500 recorded interviews with patients discussing their inspirational experiences with cancer and is available 24/7 for people to listen to first-hand accounts of their journeys. The ehealth app was initially evaluated in 100 patients, and after watching the videos, 80% said they could cope better with their cancer.
CancerStories can be downloaded from the app store via http://appsto.re/gb/bYZj4.i in any country.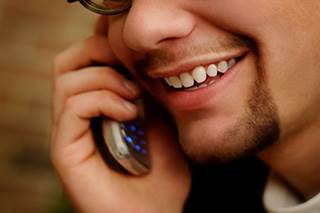 Cell Phones and Cancer Risk (Fact Sheet)
The world's first ehealth app to support cancer patients and families has been launched. Compatible with Apple devices, CancerStories is an ehealth innovation that aims to provide hope and inspiration for those newly diagnosed as well as long term cancer survivors.
Sign Up for Free e-newsletters
Regimen and Drug Listings
GET FULL LISTINGS OF TREATMENT Regimens and Drug INFORMATION