December 22, 2014
FDA approves Rapivab for acute uncomplicated influenza
the ONA take:
BioCryst Pharmaceuticals has announced that the U.S. Food and Drug Administration (FDA) has approved its intravenous drug Rapivab (peramivir) for the treatment of patients 18 years and older with acute uncomplicated influenza who have had symptoms for less than 2 days. Rapivab is the first single-dose intravenous neuraminidase inhibitor that has demonstrated efficacy and safety in patients with acute uncomplicated influenza. FDA approval was supported by 27 clinical studies that included over 2,700 participants.

Rapivab has been shown to alleviate flu symptoms and reduce fever significantly quicker than placebo after a single dose. The most common adverse effect (>2%) was diarrhea, and the most common lab abnormalities (>2%) were ALT 2.5x ULN, hyperglycemia >160mg/dL, CPK >6x ULN, and neutropenia. There are no contraindications associated with Rapivab use. Patients should be warned of the possible occurrence of serious skin reactions, such as Stevens-Johnson syndrome and erythema multiforme, delirium, and abnormal behavior. It is unclear if the neurological side effects reported in clinical practice were associated with influenza or Rapivab.

Rapivab is the first new antiviral treatment of influenza since Tamiflu (oseltamivir phosphate) was approved by the FDA 15 years ago.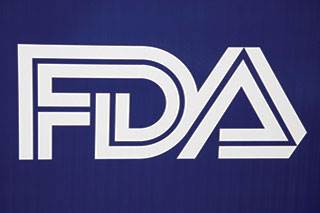 US Food and Drug Administration
BioCryst Pharmaceuticals, Inc., a pharmaceutical company focused on the development and commercialization of treatments for rare and infectious diseases, today announced that the U.S. Food and Drug Administration has approved RAPIVAB, an intravenous neuraminidase inhibitor for the treatment of acute uncomplicated influenza in patients 18 years and older who have been symptomatic for no more than two days.
Sign Up for Free e-newsletters
Regimen and Drug Listings
GET FULL LISTINGS OF TREATMENT Regimens and Drug INFORMATION