November 12, 2014
Nurse navigators enhance effectiveness of follow-up for colon cancer screening
the ONA take:
Group Health, a nonprofit health care system based in Seattle, Washington, offering both health insurance plans and medical care, conducted a randomized trial to measure the effects of nurse navigators on follow-up care to colorectal screening.
Their results showed that patients with a positive screening test for colon cancer (a stool test or sigmoidoscopy) were more likely to undergo a recommended diagnostic colonoscopy if a nurse navigator contacted them compared with usual care.
In 2013, Group Health demonstrated that systematic use of electronic health records (EHR) resulted in a doubling of the colon cancer screening rates. Group Health offers a yearly stool test, mailed to patients each year, or a colonoscopy every decade to patients at average risk of colon and rectum cancer.
The system includes a reminder system that alerts physicians that a patient has not undergone needed follow-up care. Combining the EHR system with nurse navigator follow-up resulted in colonoscopy follow-up rates exceeding 92%, with 10% of that attributable to the nurse navigators. Group Health Research Institute investigator, Beverly B. Green, MD, MPH, said, "Screening for colorectal cancer saves lives, but only if people are screened—and if they receive prompt diagnostic testing to follow up on screening tests that suggest that cancer might be present."
Approximately 1 in 3 people who have a positive screening test result has colorectal cancer or an advanced precancer that can be removed during colonoscopy.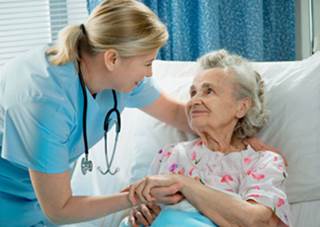 Patients with positive screening more likely to undergo recommended colonoscopy if nurse navigator contacted them.
Group Health patients with a positive screening test for colon cancer (a stool test or sigmoidoscopy) tended to be more likely to get the recommended follow-up test, a diagnostic colonoscopy, if nurse navigators contacted them than if they got usual care. This is according to "Results of Nurse Navigator Follow-up After Positive Colorectal Cancer Screening Test: A Randomized Trial" in the November-December Journal of the American Board of Family Medicine, led by Beverly B. Green, MD, MPH, a Group Health physician and a Group Health Research Institute associate investigator.
"The effect didn't reach statistical significance, partly because rates of screening and follow-up were already so high at Group Health—among the highest reported," said Dr. Green, who is also an associate clinical professor at the University of Washington (UW) School of Medicine.
Sign Up for Free e-newsletters
Regimen and Drug Listings
GET FULL LISTINGS OF TREATMENT Regimens and Drug INFORMATION