October 27, 2014
Cologuard for colorectal cancer screening now available
the ONA take:
A new, noninvasive home test that screens for colon cancer becomes available to the public on Monday. The test, called Cologuard, works by detecting both blood and DNA in the stool that could be a sign of cancer or polyps. The test is not completely performed at home; the user most send a stool sample to a lab where it is then tested for signs of cancer.
If the test is found to be positive, patients are then referred to their physician for a diagnostic colonoscopy. The scope is passed through the large intestine where it can remove polyps and check for cancer. This procedure requires that patients drink laxatives to clean out the bowel prior to being scoped.
Although Cologuard is being marketed as an alternative to colonoscopies for the screening of colorectal cancer, the test had not been directly studied against colonoscopy. Instead, Cologuard was studied against an older stool blood test in a larger trial, and researchers found Cologuard to be much more accurate.
Cologuard, however, does produce more false alarms. Another downside is that Cologuard costs $599, whereas current stool blood tests cost $25. Ultimately, experts suggest that the best screening method is one that patients are inclined to get.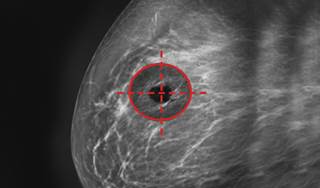 Cologuard works by detecting both blood and DNA in the stool that could be a sign of cancer or polyps.
Starting Monday, millions of people who have avoided colon cancer screenings can get a new home test that's noninvasive and doesn't require the icky preparation most other methods do. The test is the first to look for cancer-related DNA in the stool.
But deciding whether to get it is a more complex choice than ads for "the breakthrough test ... that's as easy as going to the bathroom" make it seem. On one hand, the test could greatly boost screening for a deadly disease that too few people get checked for now.
Sign Up for Free e-newsletters
Regimen and Drug Listings
GET FULL LISTINGS OF TREATMENT Regimens and Drug INFORMATION